15 Timeless Pieces Of Furniture That Will Always Be Worth The Invest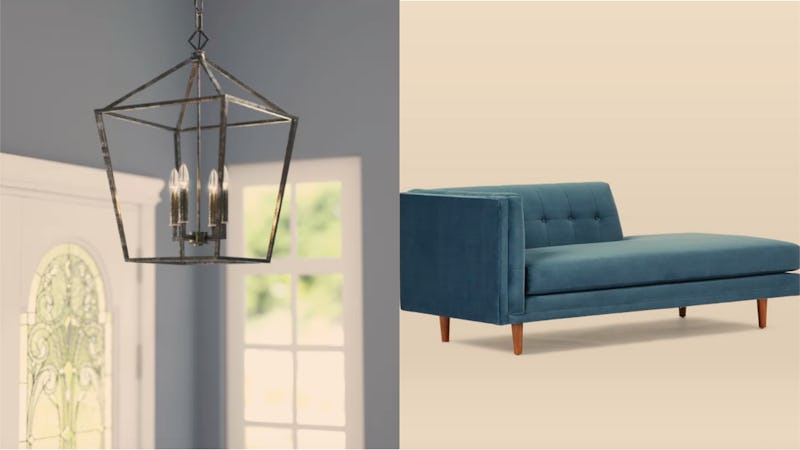 Wayfair/West Elm
When you're young, investing in furniture may seem daunting and impractical. Regardless, however, furniture will always be something you'll need. So finding timeless pieces of furniture early on can be a great way to establish personal style, and begin to collect pieces that will stay with you for life.
Seeking to invest in timeless things doesn't mean you can't follow your own eye. "Regardless of trends, be sure to follow your personal style when seeking furniture to span across many years," Laura Wilson, corporate manager of the design crew at West Elm, tells Bustle. "If you are selecting furniture that is inspirational to you and an expression of your individual style, this piece will always be timeless within your home." Since certain pieces of furniture — like dining chairs and dresser drawers — will always be needed, it's important to invest in looks that you love.
While a lot depends on your personal taste, there are also a few design elements that make furniture truly timeless. "For staple furniture pieces like sofas and dining tables, I always suggest choosing neutral colors that are made with long-lasting materials, like full aniline leather or a high quality fabric," Maureen Welton, VP of design at Article, tells Bustle. "Look for signs of quality such as a solid wood frame, clean stitching and even tufting. This will ensure that your pieces not only look timeless, but last a long time as well." Once you combine what you like with what is known to last — you'll start to create a space that really feels right for you.
Here are 15 timeless pieces of furniture to invest in.