'How To Lose A Guy In 10 Days' Has Some Hidden Gems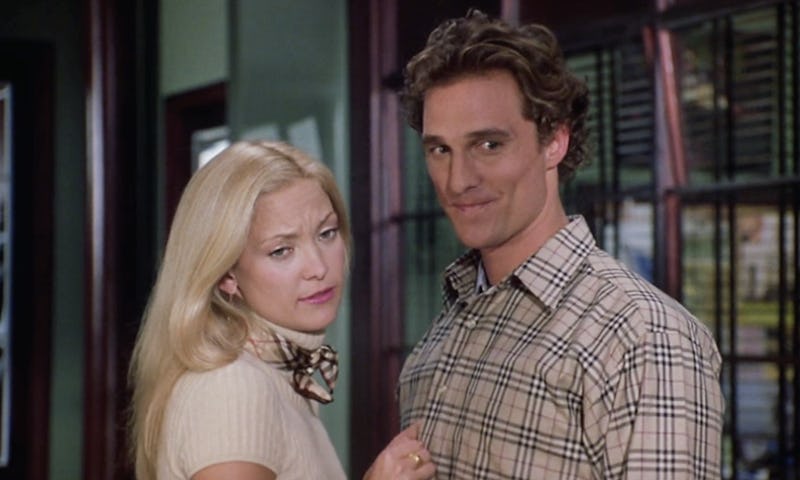 Paramount Pictures
When you sit back and think about it, How To Lose A Guy In 10 Days is one of the most unrealistic romantic comedies to date. But, that's honestly what makes it so good. I can admit that I've seen the film one too many times, and, on each occasion, I discover something else new and clever about it. Just so you don't worry yourself sick trying to figure out what I'm talking about, I've listed the things you probably missed in How To Lose A Guy In 10 Days, too, because I know there's got to be at least one thing that skipped your notice while you were getting lost in that crazy plot.
Starring Matthew McConaughey and Kate Hudson, the movie examines the beautiful tug and war between a man trying to woo a woman at the same time that said woman is trying to get rid of the man. It's an interesting concept, to say the least, and the perfect combination for an epic, cheesy, so-bad-it's-good rom-com.
Now, some of the facts below are random and trivial, but who said that everything had to have an actual purpose? From creepy bosses to going braless, the early 2000s gem has some of my favorite rom-com moments ever.