16 Things You Should Consider Buying If You're Planning A Winter Wedding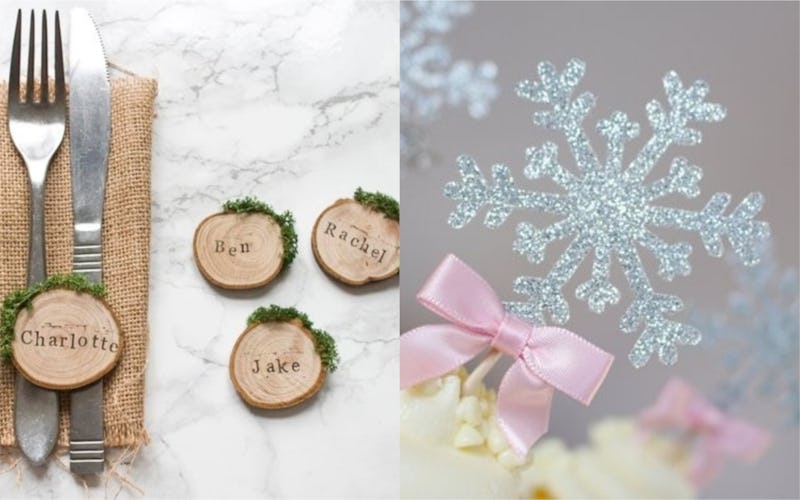 Courtesy of Brands
While the beach is one of the most popular wedding locales, there's another group of people who prefer snowflakes, fragrant pine trees, and twinkling lights. If you're looking to tie the knot toward the latter end of the year, you need these 16 items perfect for a winter wedding. Even if you can't get someplace cold and snowy, you can still have the indoor faux winter wedding of your dreams, thanks to these favors, accessories, and decor.
If you want to get married in the winter, I have good news for you: nobody else does. Bridal Guide says the most popular months to get married are June, September, and October. This means you'll get your top pick of location, vendors, wardrobe, attire, and so on. And! Because it's a more quiet season for weddings, this could also mean you save some serious cash. Offseason is *the* time to get hitched if you want a budget wedding. (BTW, the average cost of a wedding in the United States in 2017 was $25,764, according to Cost of Wedding.)
If you're looking to truly personalize your nuptials and put on a party that your friends and family will be talking about for months, keep reading for 16 winter-themed items you might want to have for your big day.