17 Quotes For The 2018 Women's March That Are Feminist & Iconic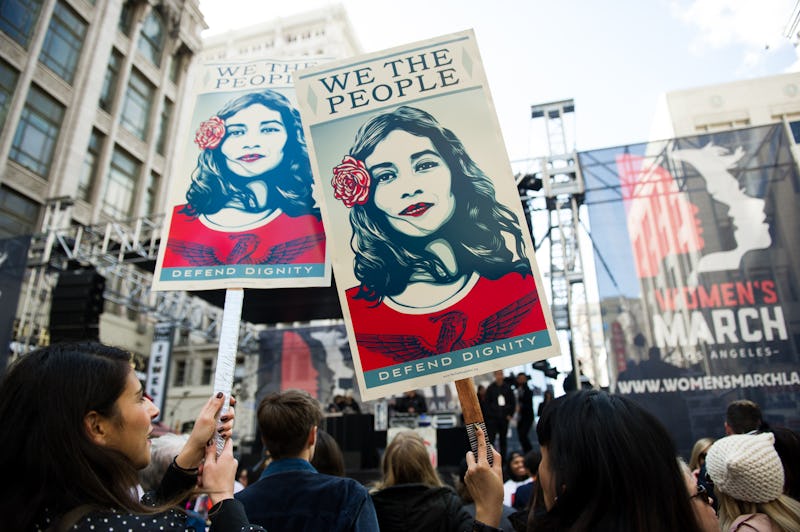 Emma McIntyre/Getty Images Entertainment/Getty Images
The 2018 Women's March is right around the corner, so it's time to get your sign ready. In case you forgot, the 2017 Women's March was the largest single-day protest in U.S. history, with an unprecedented amount of women taking to the street in response to the inauguration of President Trump. And this year, there are just as many reasons to get out and march.
With the rise of both the #MeToo and #TimesUp movements this year encouraging women to open up about their experiences with sexual harassment and assault — and put a stop to it — the Women's March is as important and timely as ever. Oh, and Trump is still President and his administration's attack on women and disenfranchised communities continues every damn day. So this year, on Saturday, January 20, if you can, join other women and march. The main event will kick off in Las Vegas but, just like last year, there will be other events happening around the country and around the world.
If you need some inspiration for getting out there, think about all of the things you want to say, all of the reasons you feel angry, frustrated, or disheartened by the way women are currently treated. If you're short on words, don't worry — there are so many amazing feminist quotes that may just express exactly what you've been struggling to say. So from funny to moving to angry, and everything in between, here are some sign-ready feminist quotes for the 2018 march.