People On Reddit Are Sharing Their Flirting Fails & It Will Definitely Make You Cringe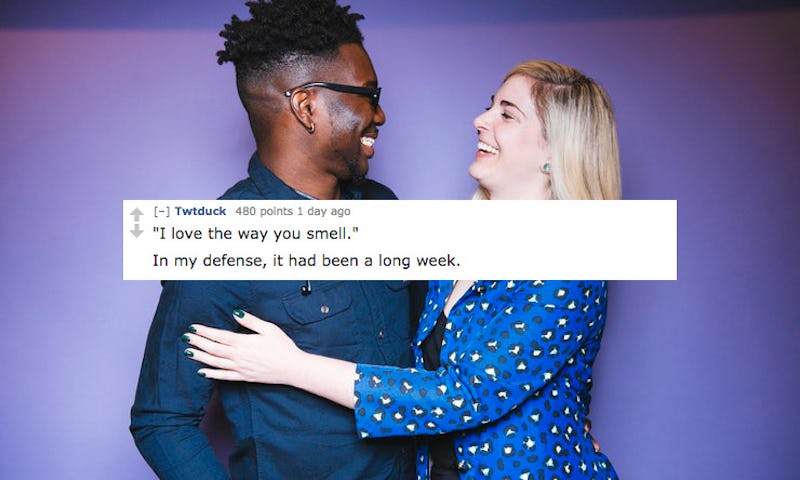 BDG Media, Inc.
Is there anything more cringe-inducing than witnessing a good old-fashioned flirting fail — or, even worse, having one of your own? Trying to get the attention of someone you're interested in takes a lot of guts, and we're all familiar with the feeling of humiliation when our flirting doesn't exactly go according to plan. Because of the possibility of rejection, flirting can be seriously nerve-wracking — and I'm confident I'm not the only person in serious need of tips for successfully flirting with someone.
No matter how much you practice and prepare, there's always the possibility that, in the moment, your attempt at flirting will go awry: "When you're nervous, it's even more difficult to come across clearly with your intentions, usually because of fear of rejection," author and life coach Jaya Jaya Myra tells Bustle. There's just no way to predict what might happen when our nerves get involved — but when things go south, we can at least take solace in the fact that we're neither the first nor the last person to fail at flirting.
In a recent AskReddit thread, users shared the stories of their biggest flirting fails, and they're proof that being smooth doesn't come naturally to everyone. Here are 17 hilarious flirting fails that (hopefully) have the power to make you forget all about your own embarrassing flirting moments.