Show The Love To These February Releases Written Or Directed By Women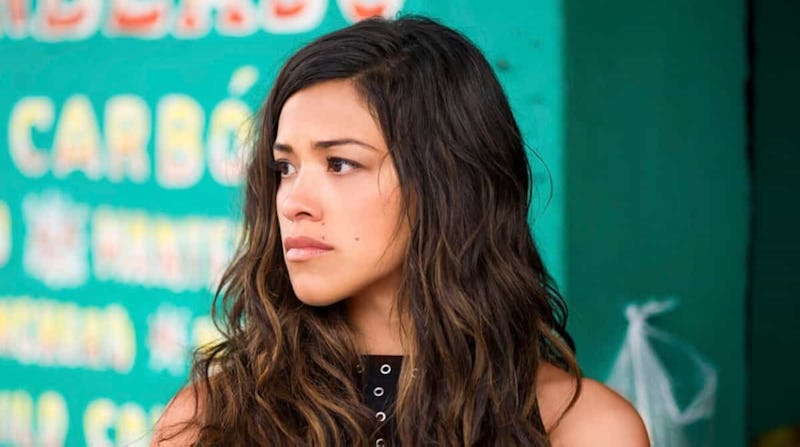 Sony Pictures
February is a poignant month to talk about the relative lack of recognition female screenwriters and directors receive. The Academy Awards are coming up on Feb. 24, and no women were nominated for Best Director. Between both screenplay categories, Adapted and Original, there's only one female nominee. Nicole Holofcener is up for the former, for her work on Can You Ever Forgive Me? But while the Academy is overlooking women filmmakers, you don't have to. There are plenty of films written or directed by women coming out this February, ready for your support.
This includes Miss Bala, a rare film in its genre, an action film with a cast and crew mostly made up of women, with Gina Rodriguez as its star. This remake of the 2011 Mexican-American flick of the same name is directed by Catherine Hardwicke, who directed Thirteen, Lords of Dogtown, Twilight, among others. And that's not the only possible blockbuster that's set to come out this month by a woman. Rebel Wilson stars in the rom-com Isn't It Romantic, which was was penned by three female screenwriters: Erin Cardillo, Dana Fox, and Katie Silberman.
The rest of the list includes Berlin, I Love You, continuing the anthology (including New York and Paris) that combines various short films about a specific location. This installment features a few female directors, including Glee alum Dianna Agron, Massy Tadjedin, and Gabriela Tscherniak. The latter two also were screenwriters for the film, along with Alison Kathleen Kelly.
You won't want to miss the chance to show the love for these movies, so here's a list to help you keep track: