18 Punny Women's March Sign Ideas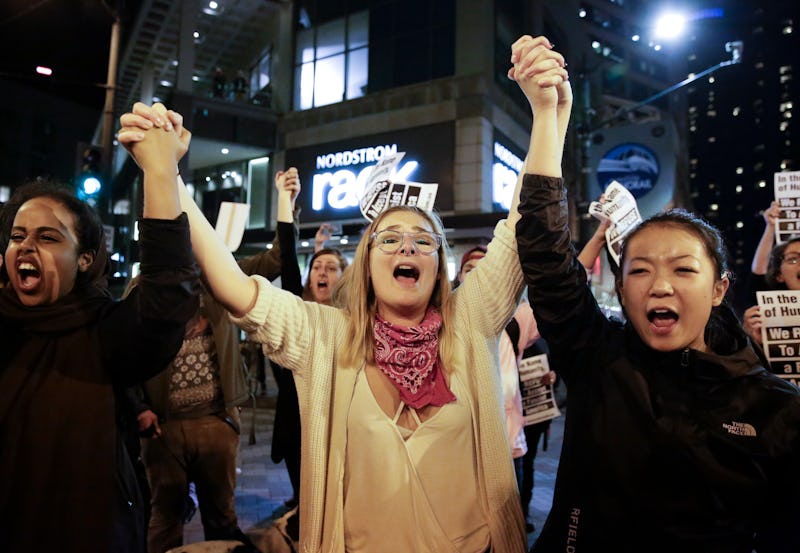 JASON REDMOND/AFP/Getty Images
If you're headed to D.C. on Jan. 21 to demonstrate against the presidential administration of Donald J. Trump, here's something to add to your list of preparations for the big day: Punny Women's March sign ideas. After all, there's no better way to impress your friends-in-protest than good old-fashioned wordplay — and honestly, we could all use something to laugh about right now.
Since Trump was elected president in November, the Women's March on Washington has grown from a single Facebook post into a demonstration with hundreds of thousands of anticipated attendees at the main event in D.C. and more than 600 sister marches taking place in cities worldwide. It's expected to be the largest protest taking place on inauguration weekend — possibly even bigger than the guest list for the inauguration itself.
If you're going, posters are a great way to get your point across with barely any effort. So grab your glitter markers and some poster board (but not a sign post, because those are prohibited from the rally) and get ready to show the world that Trump doesn't represent the whole of America. Not by a long shot.