19 Hotel Employees Reveal The Things You Do That Annoy Them The Most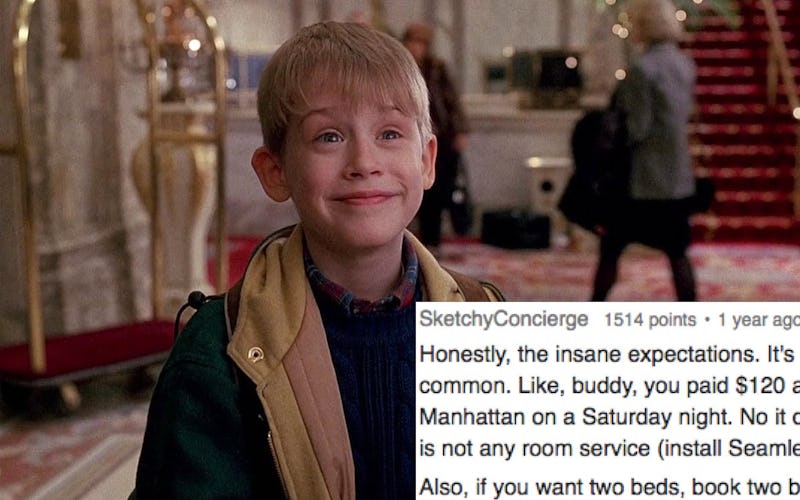 20th Century Fox; Reddit
Staying in a hotel isn't much different than staying at your Aunt Bertha's home as a guest. You have to follow somebody else's rules, or you're going to start ticking people off. Hotel etiquette makes fairly obviously the things hotel guests should never do — like, you know, urinate in a garbage receptacle or leave a used love glove under the pillow. Unfortunately, not everyone is respectful of Aunt Bertha — I mean, hotel workers. Now, we're hearing straight from the horse's mouth all the things guests should never do: past and present staff took to Reddit to vent their frustrations about all the strange encounters and experiences they have, and it. Gets. Ugly. And horrifying. And downright depressing.
We tend to think we can go a little wild when we're in a hotel, because it's not our own home, so honestly... who cares? I'll tell you who cares: the housekeeper who has to clean up your vomit because you decided it was the perfect weekend to try lemon drops for the first time.
True, when you're on vacation, you're supposed to relax and let loose a little — but not at the expense of other people. Hopefully you already know to steer clear of these 21 things — otherwise, prepare for some well-earned dirty looks from the staff on your way out.