19 Vegan Passover Seder Dessert Recipes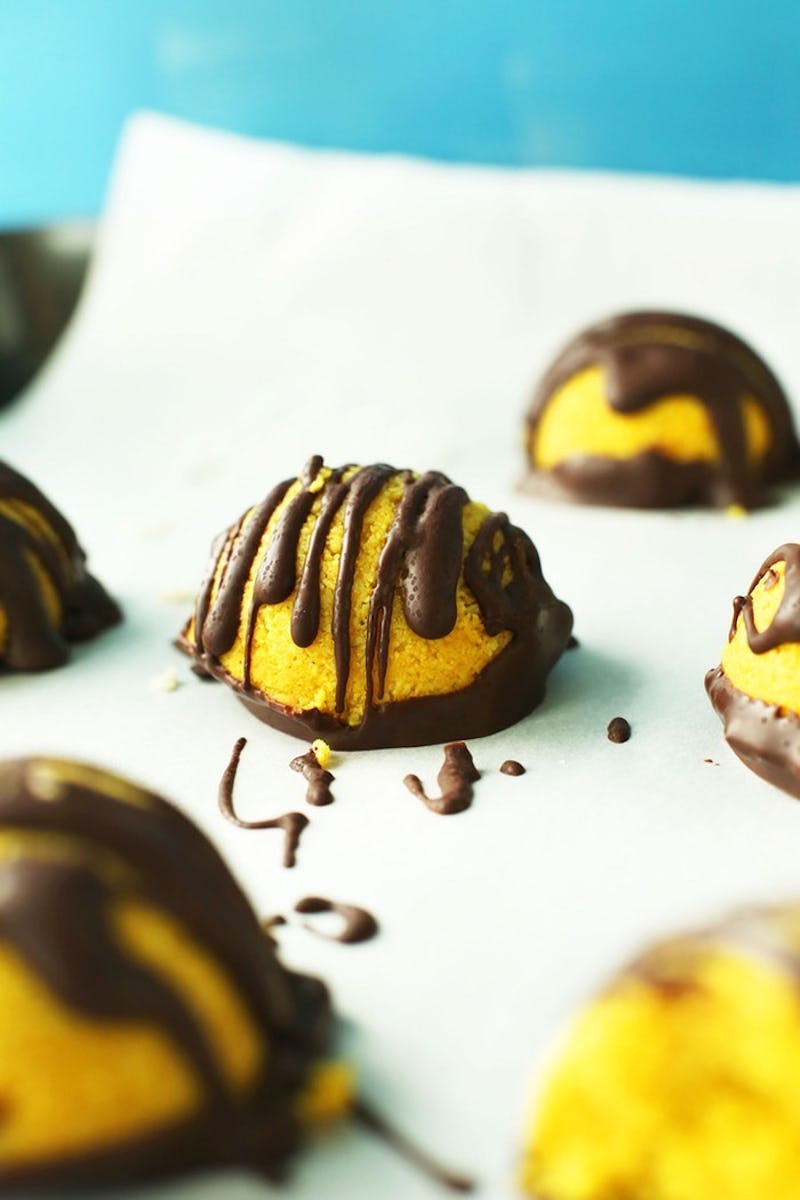 Minimalist Baker
For me, being vegan on Passover and brining some vegan Passover recipes to a seder is a no-brainer, a continuation of my Jewish ideals. I've said it before and I'll say it again: I think that eating vegan is one of the best ways to celebrate Passover — animals held captive for food are by far the world's most-enslaved population. Why support an industry behind so much suffering on a day that's all about celebrating liberation? Instead, by bringing a vegan Passover dessert to a seder, you'll be truly celebrating all that's sweet in life.
For those who don't know, on Passover, Jews refrain from eating "chametz:" anything that contains barley, wheat, rye, oats, and spelt. Many Ashkenazi Jews also don't eat something called "kinyot" — corn, rice, peanuts, and legumes, based on the logic that they are also used to make bread, and may have other grains mixed in. Eliminating kinyot has mercifully fallen out of "style;" in 2016, the Conservative movement "ruled" that those foods were indeed kosher for Passover, meaning that most Jews will feel fine about eating kinyot now. It's up to you, but for the purposes of this article, I'm going to include recipes with some kinyot ingredients (like chickpea flour), but avoid chametz. Got it? Good.
Luckily, vegan recipes are also pretty perfectly suited to keeping kosher in general (no need to worry about mixing meat and dairy!) so if you have religious family, you can feel assured that bringing one of these 19 vegan Passover dessert recipes will make you just as popular. Even better, raw vegan desserts are often grain-free, and therefore are already perfectly-suited for the holiday.