These Are The 20 Best Dog Breeds For All You City-Dwellers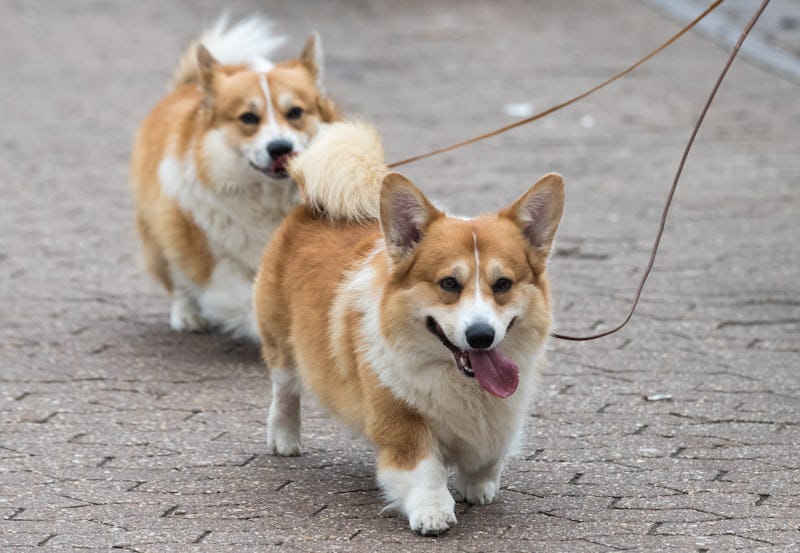 Matt Cardy/Getty Images News/Getty Images
If you're living it up in an urban area — presumably in a smaller apartment, with lots of noise, and little outside space — then you might be wondering which are the best dogs breeds for city living. And the answer is: pretty much any of them. As long as you and your dog are a good match for each other, it doesn't really matter which breed you adopt. You can go for a specific breed, or a mix of a few, and be perfectly happy.
There are, however, a few specific breeds you might want to consider. These are the dogs that often require less exercise, and thus don't need a huge backyard or ten trips to the park per day — if that's not something you have time to do. They also include dogs that tend to be mellow, since city life can be a bit loud and overwhelming, as well as others that don't mind living in smaller apartments.
These are factors you may want to take into consideration — being sure to remember that each and every dog has its own specific temperament — as well as what you can offer your dog. "When choosing a dog, you should think about the kind of owner you will be and choose a dog that fits your lifestyle," Robert Trimble DVM, co-founder and head of Veterinary Services at Fuzzy, tells Bustle. "If you are a very active person and want a dog that will ... run with you, then an English Bulldog is probably not a good fit for you, regardless of the size of your apartment ... If you need an active dog then as long as you make sure his energy needs are met you will be fine even in a small apartment." With all that in mind, here are a few breeds you should think about looking for when adopting a dog, since experts say they tend to be happy in cities.