23 Interesting Questions That Can Help You Figure Out If You & Your Partner Are Meant To Be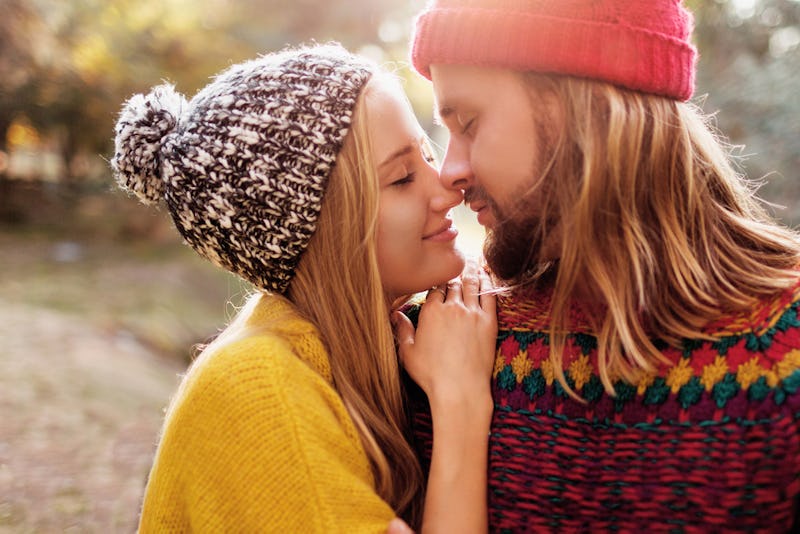 Svitlana Sokolova/Shutterstock
There are so many different things that can determine whether or not a relationship lasts. If you want to figure out if you and your partner are meant to be, start by talking to them. It may not seem like a big deal, but spending some time asking your partner questions can help you determine if your partner really is the one meant for you.
According to Amy Schoen, MBA, CPCC, PCC, relationship coach and founder of Motivated to Marry, three very important things need to line up in order for you to say that your relationship is meant to be. "It may sound boring and formulaic, but you need to have a similar life vision, you need to share similar values, and there shouldn't be any apparent dealbreakers or things you can't live with," Schoen says.
So it's important to ask questions about the future, finances, or even their family. For instance, how do they feel about marriage? What's their financial situation like. Pretty basic stuff.
While these are some of the more necessary questions you should be asking, don't limit yourself. Get creative. As psychologist Kelsey M. Latimer, PhD, CEDS-S, founder of Hello Goodlife, tells Bustle, "Getting away from the super-serious and asking fun questions might reveal some cool things about your partner." So here are some interesting questions you can ask yourself or your partner to help you figure out if it's meant to be, according to experts.