13 Important Questions To Ask Your Partner, If You'd Like To Grow Old Together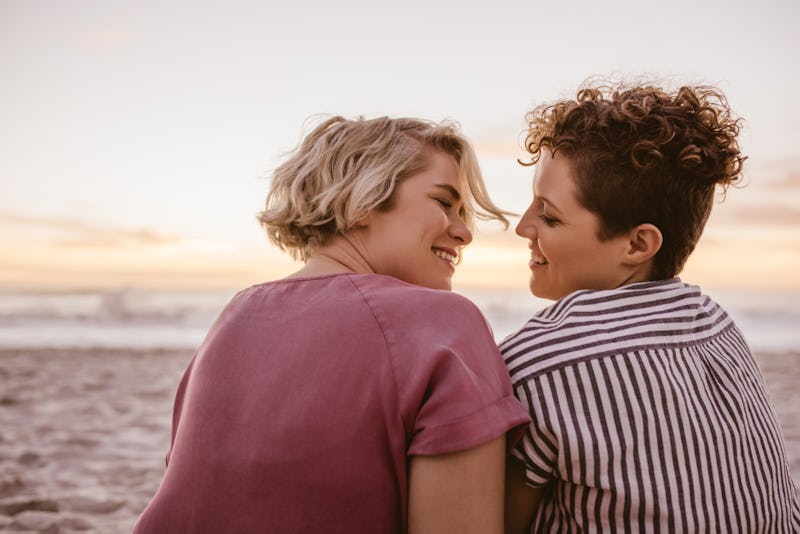 mavo/Shutterstock
If it seems like your relationship is something that could last long-term, then it's high time you start asking your partner a few questions, to ensure you're both on the same page. This might include questions about their hopes and goals for the future, how they handle money, whether or not they want kids, and so on — all in the name of making sure you're a compatible couple.
"If you're going to be with someone for the long-term or are moving in that direction, it's best to make sure you share, at a minimum, the same values and goals," Jonathan Bennett, relationship and dating expert at Double Trust Dating, tells Bustle. "The conversations might be difficult, but they are necessary to make sure you don't commit long-term to someone who isn't right for you."
Of course, if you discover you don't agree on something, there are ways to compromise and work through it as a couple. But if you find there are a few key differences that look like they might cause problems down the road — including thoughts about marriage, parenting, etc., — take the time to pause and think about whether or not this relationship is right for you. Here are a few questions to consider asking — depending on what's important to you — if you'd like to grow old with your partner, according to experts.