23 Adorable Photos Of Baby Stormi, Because Kylie Jenner & Travis Scott Are Proud Parents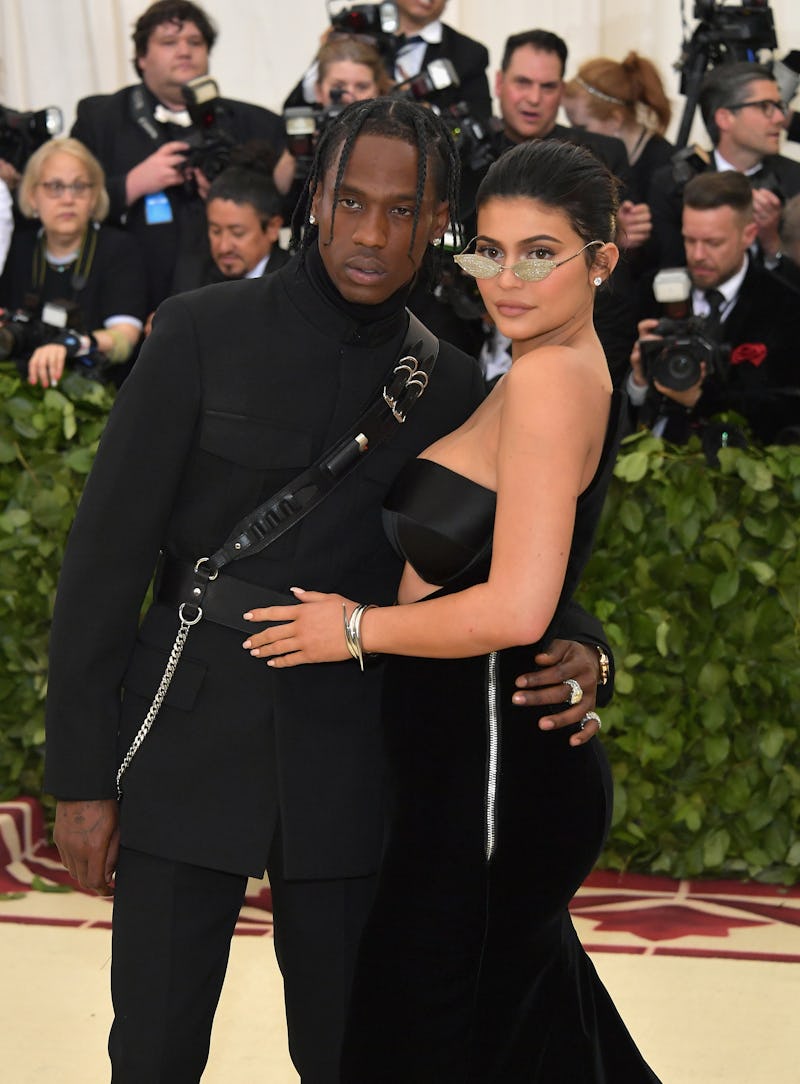 Neilson Barnard/Getty Images Entertainment/Getty Images
On Feb. 4, 2018, aka Super Bowl Sunday, Kylie Jenner announced the birth of her first child. In contrast to her super-secretive pregnancy, Kylie Jenner and Travis Scott have shared lots of baby Stormi on their social media accounts since then. And in honor of it being an entire year later, now it's time to look back at Stormi's cutest baby photos. Because let's be real, Scott and Jenner are such proud parents.
At first, the new mom was very low-key when it came to sharing photos of her only child on social media. The Kylie Cosmetics founder didn't even share a full look at her daughter's face when she posted her first baby photo to Instagram on Feb. 6, 2018 — it mostly only featured her little hand grabbing Jenner's thumb. After that initial glimpse, Scott shared the first look at his daughter's face in March 2018. Jenner posted other photos during that time, however, the social media sharing came to a halt in June 2018. Jenner deleted some photos of Stormi and announced that she was taking a break from sharing new ones.
According to an article from Entertainment Tonight, an Instagram user commented on one of Jenner's photos, "she cut her baby out." This prompted Jenner to reveal, "Yeah I cut my baby out. I'm not sharing photos of my girl right now." The youngest Kardashian-Jenner sibling didn't delete every single photo at that time, but she did delete all the pictures that showed the baby's face straight on, likely for privacy reasons.
Now, she's back to sharing photos and videos of Stormi living her best life, and her rapper boyfriend is on board as well. These are some of the most adorable Stormi photos from the past year.