'Riverdale's Lili Reinhart Is A Twitter Superstar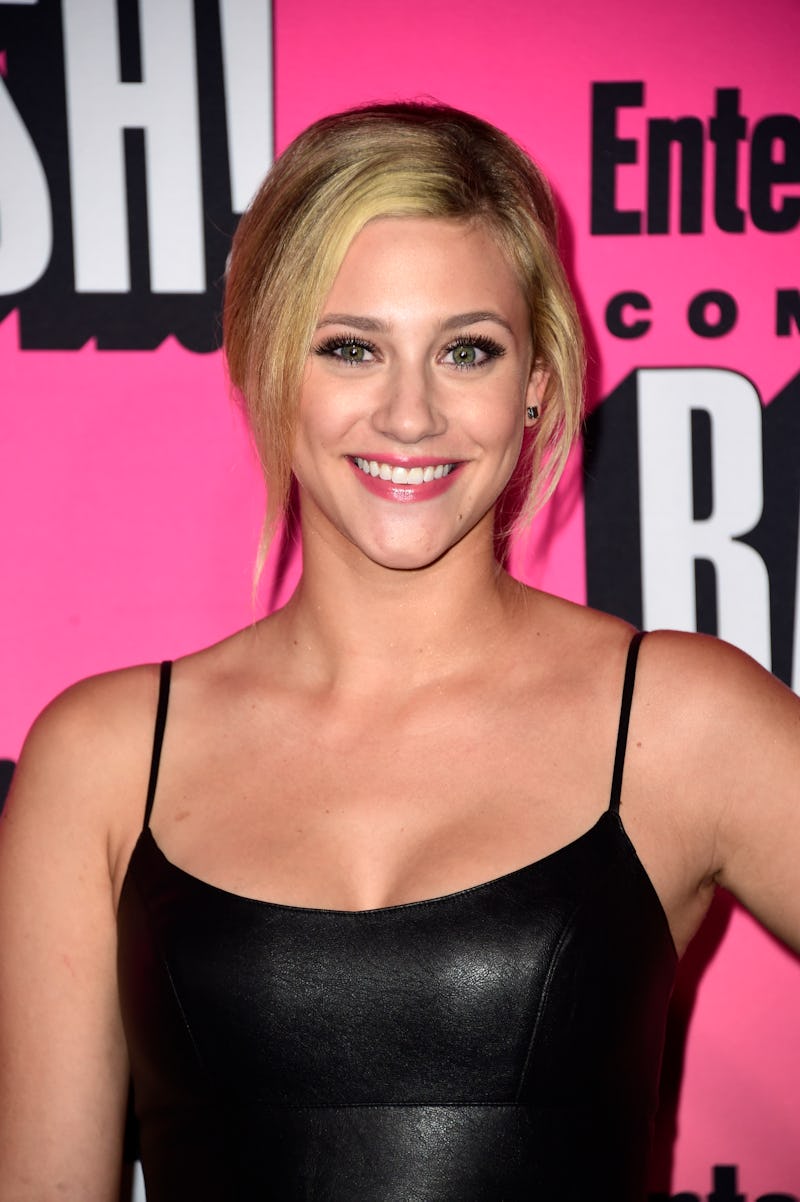 Frazer Harrison/Getty Images Entertainment/Getty Images
You might not believe it, but Chrissy Teigen has some serious competition in the tweeting department. If you haven't yet, you really need to follow Riverdale star Lili Reinhart on Twitter. Not only is she a meme queen, but her tweets are so relatable. And because of that, I had to compile a list of Lili Reinhart tweets that myself and most everyone will identity with when it comes to everyday life. Before you thank me, let me just say, you are so welcome.
If you adore her as Betty on The CW hit drama, trust me when I say you're going to love her even more after reading some of her tweets. It's like she's some type of Twitter artist. Reinhart is funny, witty, sarcastic, blunt, opinionated, and everything else one should be on the social media network. She is using Twitter the right way and everyone should probably follow in her footsteps.
Reinhart's tweets make me literally laugh out loud, all while making me wish we were real-life besties. I feel like she just gets me and how much the struggle is real when it comes to daily tasks, like grocery shopping. With that, here are a bunch of her tweets about everyday life that will make your day so much better.
1. When You Need Groceries
Who likes grocery shopping?
2. When You're Glad You Got Groceries
Sometimes it's worth it, though.
3. When You Feel Like You're Failing At Life
Story of my life.
4. When You're Judging Someone's Instagram
You know you do it.
5. When You Don't Have To Spend Money
That just means more money for drinks or snacks.
6. When You Know You Should Get Outside
Sometimes it's just too hard to get out of bed — or off the couch.
7. When You Want A Late-Night Snack
Does it get more real than this?
8. When You Can't Get That Song Out Of Your Head
But you also change the lyrics to become more relatable.
9. Whenever You Watch A Sad Movie
Yep.
10. When You Despise The Club
Clubs are not as fun as they look on TV or in movies.
11. When You Bond Over Hating People
There is no stronger bond than when two people hate the same person. You know it's true.
12. When You Really Love Guacamole
This never happens, but can you imagine?
13. When You're Trying To Play It Cool
Perfection.
14. When You Need The Perfect Heidi Montag Meme
This is a life necessity.
15. When You Really Want A Lunchable
Hey, sometimes you crave something from your childhood.
16. When Someone Says They Don't Watch GoT
Admittedly, this is me and this is the exact reaction I get.
17. When You Run Out Of Milk
It's basically the end of the world.
18. When You're Super Proud Of Your BFF
Yass.
19. When You're Party Plans Are Ruined
Why does work have to be a life ruiner?
20. When Traveling Is Rough
Food and sleep fixes everything.
21. When Someone Asks About Your NYE Plans
Cheers!
22. When Your Holiday Is Flawless
She gets me.
23. When You Find True Love
Dogs > people? Yeah, most of the time.
24. When You Cringe At Yourself
There is nothing worse than remembering something from your past that will haunt you for the rest of your life.
25. When Your YouTube Experience Is Ruined
This makes going down the rabbit hole much less enjoyable.
So, Lili, when are we going to become BFFs and hang out all the time?