Cole Sprouse & Lili Reinhart Have The Cutest Friendship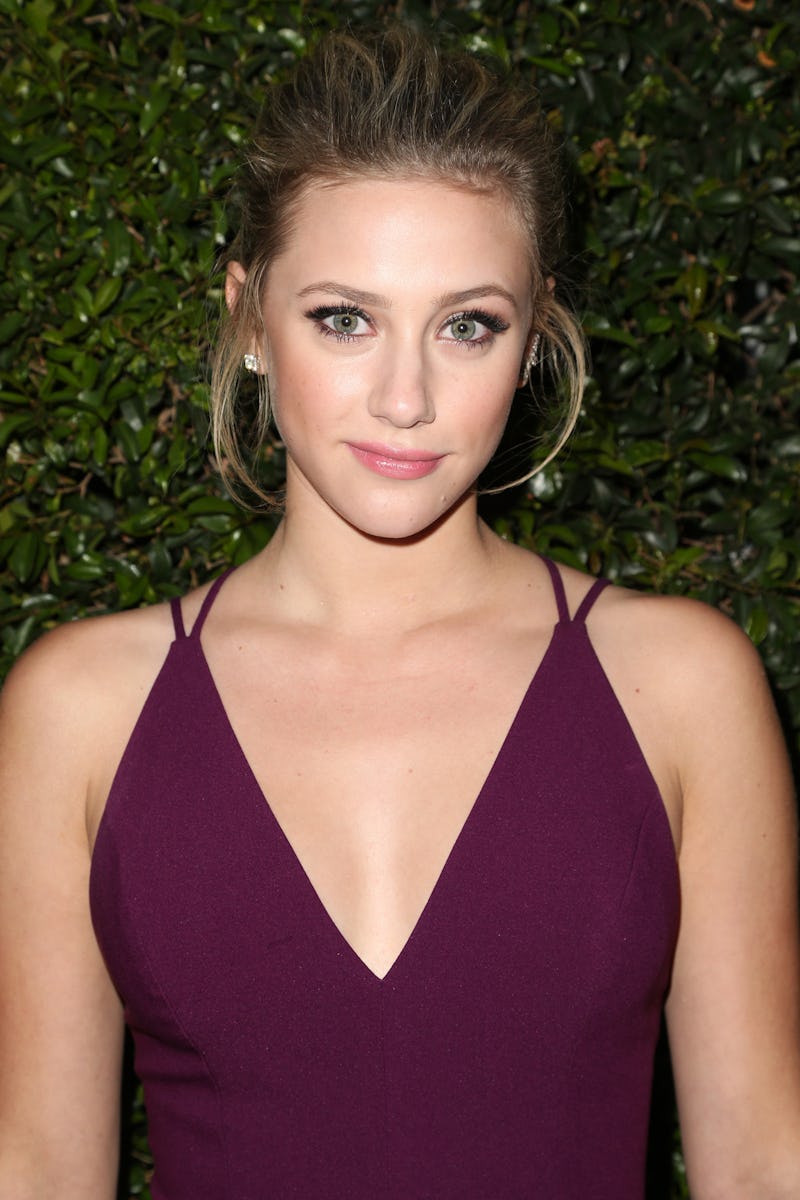 Frederick M. Brown/Getty Images Entertainment/Getty Images
There have been so many rumors surrounding these two Riverdale stars and whether or not they're dating in real life, but it's time focus on Cole Sprouse & Lili Reinhart's friendship. While fans are hoping that these CW actors are a couple like their characters Betty and Jughead are on TV, something that remains crystal clear is that Reinhart and Sprouse are supportive friends. Actually, their friendship might make you sick from all of its cuteness.
If you were unaware of just how tight these two are, allow Reinhart to explain. As she told TooFab in early March about Betty and Jughead's kiss, "Cole and I have always been pretty close on set so I think we were just excited for our characters and excited for people to see it happen." See? They have been "close" for awhile now.
There's also evidence across social media of their adorable friendship. On multiple occasions, Reinhart has shared photos of herself and Sprouse. Whether she's sharing an Instagram of them chilling on set or wishing her on-screen boyfriend a happy birthday, it's obvious they are good friends and care about each other greatly.
Sprouse has also shared photos from time to time of Reinhart, including that one professional image of her sitting in a field of flowers that seemed to initiate dating reports. According to Just Jared Jr., this particular photo was taken by Sprouse, who dabbles in photography. As his Instagram bio reads, "This is my photography account." If so, he did a fantastic job and knows how to photograph his friends beautifully.
And now here is all of the photographic evidence of Reinhart and Sprouse's ridiculously cute friendship.
Cole Is Lili's "Pal"
In August 2016, Reinhart wished her co-star a happy birthday like friends do. "Wishing the happiest of birthdays to my pal, Cole," she wrote.
They Have Fun On Set
I told you they're cute.
Lili Sometimes Misses Cole
Her caption reads, "I miss you, nugget @camimendes, you're the V to my B #bettyandveronica Also Cole."
She Even Hangs With His Brother
This is the best.
Lili Shares Pictures Like This
That's not an embarrassing photo of Cole — at all.
They Joke With Each Other
It's a good question!
And There Is This Pic
Yeah, they're freaking adorable. Keep it up, Lili and Cole.