25 Accessories Under $25 That Will Make Your Reading Nook Cozy AF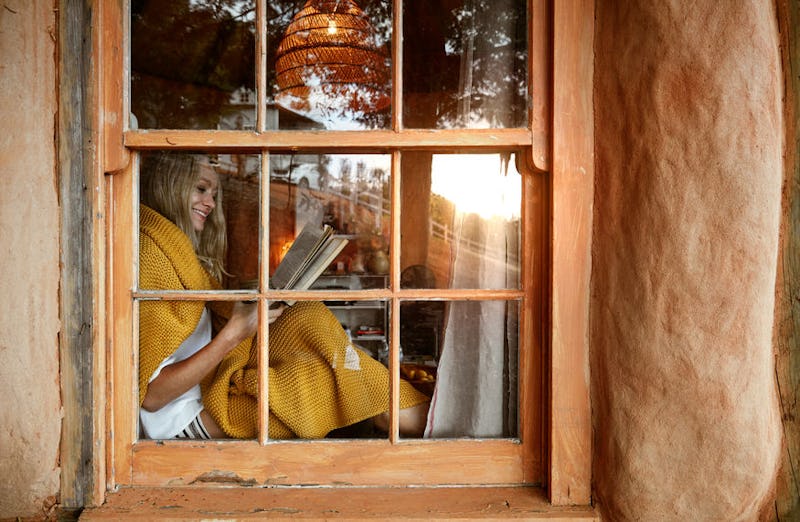 Colin Anderson/Stocksy
If you're putting together a new reading nook, or revitalizing your existing reading space, stop what you're doing and check out this list. I've picked out 25 reading accessories under $25 for your nook, so you can decorate your little home-library corner, in style and under-budget.
Nearly every book-lover wants a dedicated reading nook, but that space will look different for everyone. I have devoted a small corner of my living room to leisure activities like reading and writing, but another person may fancy a particular chair in their bedroom, or even a cozy place in bed. Ultimately, the best place to put your reading nook is wherever you do your best, interruption-free reading.
No matter what your reading nook needs to be complete, I've got you covered. The reading nook accessories on the list below are comprised of seating and storage options, comfy things like cushions and blankets, various lighting fixtures, and other items that will make your bookish spaces unique and utilitarian. This list even has a bookcase perfect for small spaces, so apartment-dwellers shouldn't feel left out here.
Check out my recommendations for reading nook accessories that won't break the bank below.
A Bold Floor Cushion
An Adjustable Floor Lamp
A Cute Tray Table
An Electric Kettle
A Mixed-Material Throw Pillow
A Pair of Wireless Headphones
A Poetic Print
A Storage Ottoman
A Glam Table Lamp
A Pegboard Organizer
An Electric Mug Warmer
A Funky, Textured Throw Pillow
A Set of Bookish Coasters
A Unique Glasses Holder
A Plush Seat Cover
An Extra-Bright Book Light
A Soft Throw Rug
A Bookish Mug
A Chic Breakfast Tray
A Cute, Fringed Blanket
A Stackable Bookcase