25 Fall-Inspired Writing Prompts To Help You Spark Your Creativity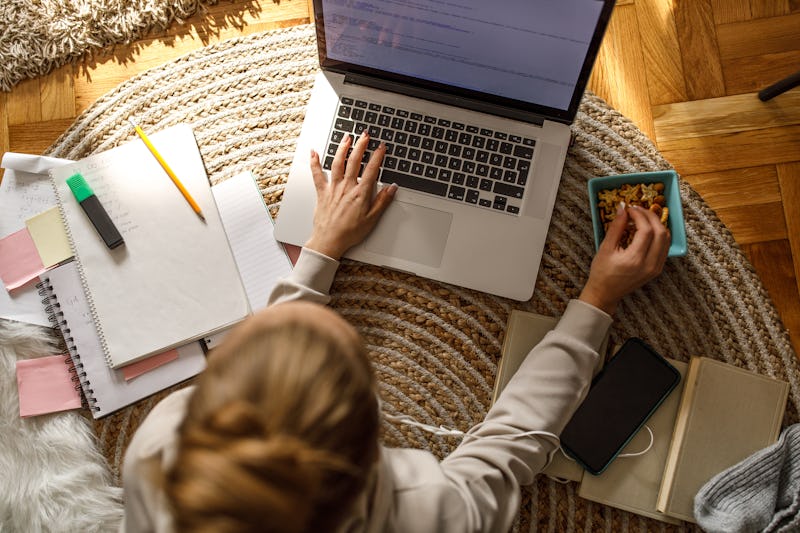 fotostorm/E+/Getty Images
Autumn is the perfect season for writing. I don't know if it's the cool weather or the sugar high from all the pumpkin spice, but the second the leaves begin to turn, I feel my creative juices flowing. And I'll bet I'm not the only writer who gets an itchy pen when autumn rolls around.
Fall is a time when stories want to come alive. There's so many places to find inspiration in the fall — from back-to-school to Halloween to Thanksgiving. Whether you're writing spooky stories, or starting to think about your next novel project for NaNoWriMo in November, now's the time to feed your creative spirit. This is a season where it feels like anything is possible, and one of the greatest parts of being a writer is that with plenty of imagination, anything is possible!
But of course, even in this magical time, starting with a blank page can be rough. So, here are some fresh writing prompts to get your pen moving and the wheels in your head turning. Some of these prompts are autumn-themed, while others are great for any time of the year. No matter what kind of project you're embarking on, grab your favorite warm drink and get writing!