26 People Share Their Self-Care Goals For 2019 & You Might Find Some Inspiration From Them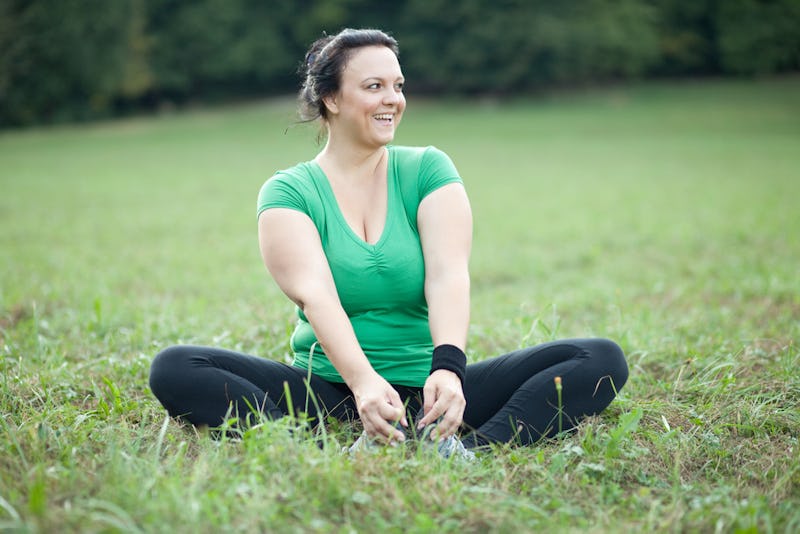 MinDof/Shutterstock
January is just around the corner, which means most of us are gearing up to say "goodbye" to 2018 once and for all and start fresh. There's no better way to step into the New Year than with self-care goals that make you feel empowered, renewed, and motivated to take on whatever 2019 holds.
Self-care is a series of practices that's unique to each and every person. For some people, self-care simply consists of establishing a health routine and getting back to the basics — such as aiming for seven hours of sleep each night, eating balanced meals, taking a walk, or setting boundaries around work and relationships. For others, self-care may mean splurging a bit to treat yourself to feel a little more relaxed and pampered than usual. The truth is, for most of us, self-care is probably a combination of the two, and it doesn't always look exactly the same.
According to a survey by personalized vitamin brand Care/of, a quarter of Americans made health and wellness goals a priority over everything else in 2018 — which makes some sense, since a little bit less than 90 percent of respondents said they felt "moderately or extremely stressed." It stands to follow that 2019 will see a lot of us continuing to hone our self-care skills.
Whatever it may mean to you personally, having a self-care routine that helps you feel healthy is something to strive for. Need a little inspo for the New Year? These 26 people shared their self-care goals for 2019 with Bustle, and they might motivate you to make your own self-care a priority this upcoming year.