The Very Best Fall & Winter Sneakers Under $100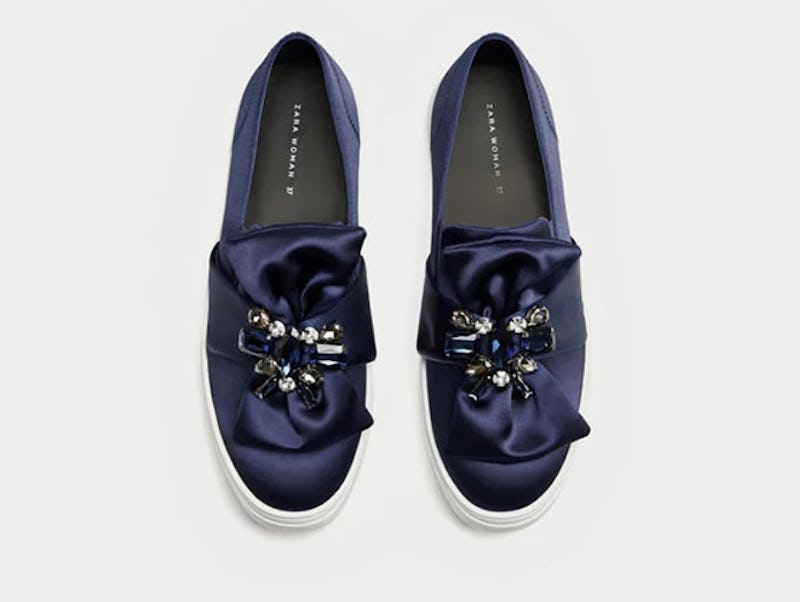 Zara
Bustle and Coveteur are working together to bring you the best mix of the season's fashion and beauty releases, shopping tips, and service stories in ways that are both inspirational, and attainable. Check The Fall Style Edit channel weekly to see what we're up to.
With cooler weather coming through (I hope? Eventually?) it's time to put away the strappy sandals and cop some heavier footwear. Just because you can't show off your pedicure in flip-flops anymore doesn't mean your shoe game has to get uncomfortable — or expensive. There are plenty of fall and winter sneakers under $100 that are rolling onto store shelves and boutique displays, tempting any shopper that walks past.
Booties and riding boots might be the typical go-to once the leaves start turning red, but sneakers are the underdogs that offer just as much of a bang to any outfit. There are so many different styles coming through this season. Gone are the days you just slip on white kicks and call it a day. Now sneakers come in an endless variety of different colors, textures, and prints, rocking everything from snakeskin to fur, and gems to satin. Your shoes can now boast fur pompoms and elaborate embroidery; cheeky patches and glitter-bombed platforms. You can get as creative and out-there with your style as you want to with the help of high-tops and slip-ons. Ahead are the best fall and winter sneakers on a budget — prepare your closet for the extra additions.