These Are The Best Window Fans On Amazon, According To Reviewers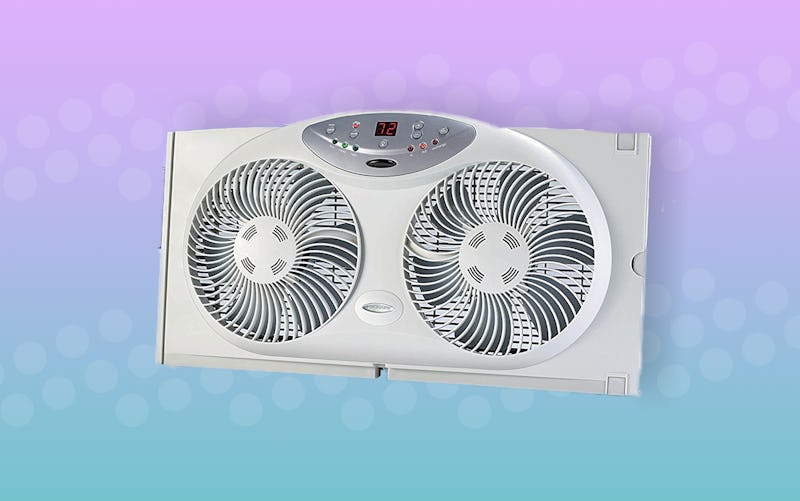 Amazon/Bustle
If you need a cooling system that isn't an air conditioner, window fans are a solid, affordable option. They circulate cool, clean outdoor air into rooms that could otherwise become hot or stuffy — all using less electricity. Sound like a dream? Here, find a list of the top rated window fans, according to reviewers who use (and love) them.
To Dual, Or Not To Dual?
Dual blade window fans are often a popular pick, because they work simultaneously with two fans to push hot air out and funnel colder air into your space. That being said, a single blade fan can work well, particularly if you opt for one with a powerful motor. Of course, no fan boasts the same cooling powers as an air conditioning unit, but a strong window fan can still effectively cool your room — and save you hundreds of dollars in the process.
Check Out Fans That Cool Like Air Conditioners Here.
Alas, whether you're looking for a heavy-duty option for a large room or a budget option that reviewers still swear by, read on to find the right window fan for you. Once you've found it, keep the cool vibes flowing and browse some of the best portable air conditioners, or treat yourself to cooling gadgets for hot weather.