30 LGBTQIA+ Sci-Fi & Fantasy Books That Are Perfect For Pride Month (And Beyond)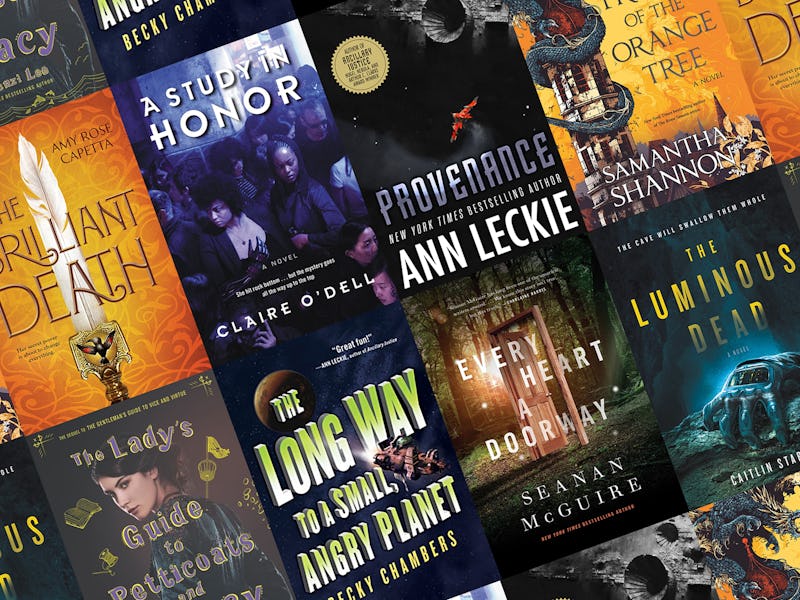 With Pride Month upon us, it's a great time to dive into the wonderful world of LGBTQ genre fiction. I've picked out 30 LGBTQIA+ SFF books you should read this month and beyond — and you're going to love them all. Whether you like YA fantasy, classic sci-fi, or something in between, there's bound to be a book on this list you'll enjoy.
These stories are fun to read any time of year, but are particularly important this month as a way of celebrating Pride, as well as a reaction to the many political goings on, including President Trump erasing transgender healthcare rights.
Science fiction and fantasy have always tackled issues related to identity, social justice, and environmentalist causes, and that isn't likely to change any time soon. By featuring protagonists and other characters in the LGBTQ spectrum, these books buck cisnormative and heteronormative cultural traditions — an act that is inherently political.
In addition to highlighting some of the best in recent, LGBTQ SFF stories, this list also features a few classics of speculative fiction. Whether you're new to sci-fi and fantasy or trying to broaden your horizons, any of the books on this list will make a fantastic addition to your Pride Month TBR.
Check out the 30 queer works of sci-fi and fantasy I've picked out for you below:
This article was originally published on