4 California Wildfire Relief Funds To Support Right Now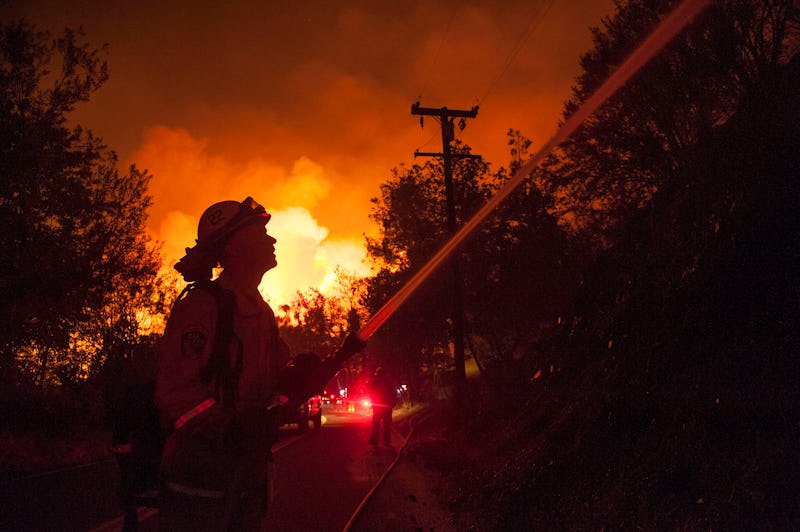 MediaNews Group/Orange County Register via Getty Images/MediaNews Group/Getty Images
California is fighting several wildfires in its northern and southern regions, and according to CNN, more than 17 million inhabitants have been issued red flag warnings while 180,000 people have been told to evacuate their homes. It's hard to asses the total damage since the fires are still active, but there are certainly families in need of basic necessities. One way you can extend a helping hand is by supporting California wildfire relief funds.
As CNN reported, there were over 10 fires burning in California as of Oct. 31. If you've been watching the news, you've certainly heard of one of them, the Kincade fire, which has burned over 76,000 acres in Northern California's Sonoma County. Though that particularly large fire started on Oct. 23, other blazes like the Taboose Fire in Inyo County began on Oct. 7 and is now 75% contained. ABC news explained that weather conditions such as fast wind speeds and dry air are making it easier for the wildfires to grow and spread. The situation has gotten so serious that California Gov. Gavin Newsom declared a statewide emergency on Oct. 27.
Whether or not you live in the state, there's a handful of California wildfire relief funds you can donate to if you want to help fight the blazes and support the people who have been affected.