These 4 Zodiac Signs Will Feel The Renewing Effects Of The July New Moon The Most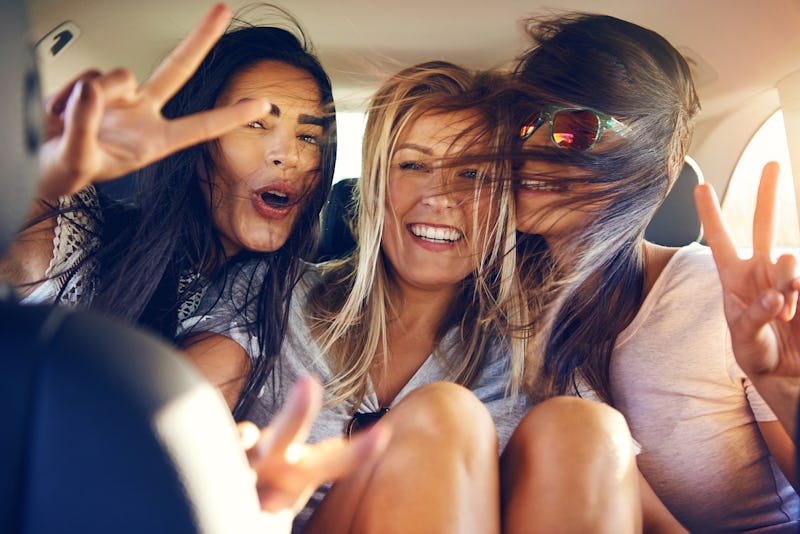 Flamingo Images/Shutterstock
The new moon is always a powerful time to initiate projects, begin relationships, and lay the groundwork for the future. And because the July 2, 2019 new moon is accompanied by the Great South American Total Solar Eclipse, it will be even more powerful than usual. "A solar eclipse occurs on July 2, 2019, at 10 degrees and 38 minutes of Cancer, affecting people born with personal planets and points at approximately 6-to-16 degrees of the cardinal signs (Aries, Cancer, Libra, and Capricorn) most significantly," Cafe Astrology revealed. What's more, these four zodiac signs the July 2019 new moon will affect the most — Aries, Cancer, Libra, and Capricorn — will have a unique opportunity to reinvent their personal lives.
"It means all possibilities are on the table and you can rightly put yourself at the forefront of new plans for the future. It is time to question your old habits and behaviors as you search for new and inventive ways to make progress," Astrologer Jamie Partridge said on Astrology King. "This is the ideal time to make a fresh start, so write your new goals on paper."
In early 2019, a series of eclipses in Capricorn built a foundation for your path forward, even if you weren't aware of it at the time. This will become apparent during the July 2019 new moon. "Capricorn builds the structures, Cancer fills them with the waters of creation," Astrologer Chani Nicholas said on their website. For Aries, Cancer, Libra, and Capricorn, the July 2019 new moon and total solar eclipse offer an opportunity to see through the proverbial fog and make solid decisions about love and friendship.