The September New Moon Will Revolve Around Relationships For These 4 Signs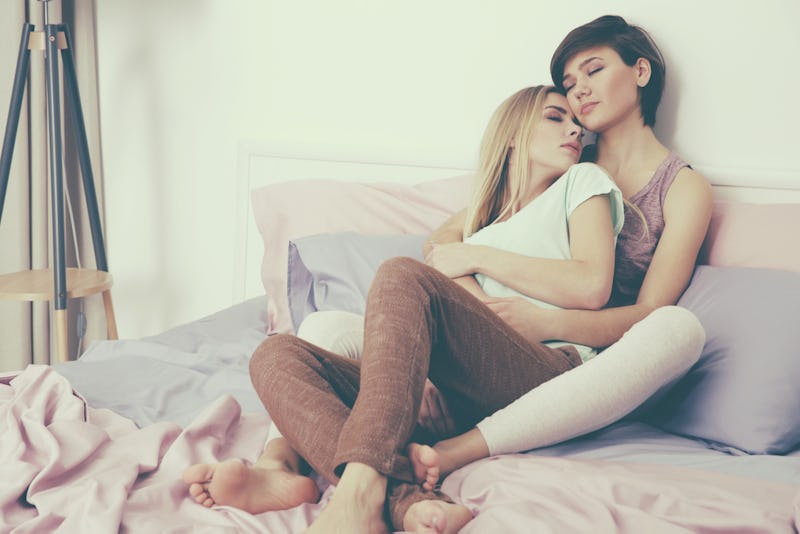 Shutterstock
Libra season is here to shine a spotlight on all of your relationships, and that energy will intensify during the Sept. 28, 2019 new moon. While a close examination of relationships isn't always a good thing, the Libra new moon is all about good vibes. Everyone will enjoy better communication, but the zodiac signs the September 2019 new moon will affect the most — Aries, Cancer, Libra, and Capricorn — are the signs most likely to make new connections and improve existing relationships.
"If you're a cardinal-sign baby (Aries, Cancer, Libra, and Capricorn), you're most likely to be impacted by the Sept. 28 new moon in Libra," Jessica Lanyadoo, astrologer, psychic medium, and host of the show Ghost of a Podcast, tells Bustle. "If you have one or more of these signs dominant in your birth chart, you can expect the energy to support you in making new connections, opening a new chapter, or having a much yearned for, heartfelt insight."
According to Astrologist Susan Taylor of AstroFame: "New moon in Libra encourages people to get in touch with the deeper and peaceful sides of their personalities. It's not unusual for certain zodiac signs to spend their time renovating their houses, spending time with loved ones, or even spending time at one with nature during the Libra new moon." Aries, Cancer, Libra, and Capricorn, here's what you can expect.