5 Albums To Blast On A Run, Because Working Out Doesn't Need To Be A Chore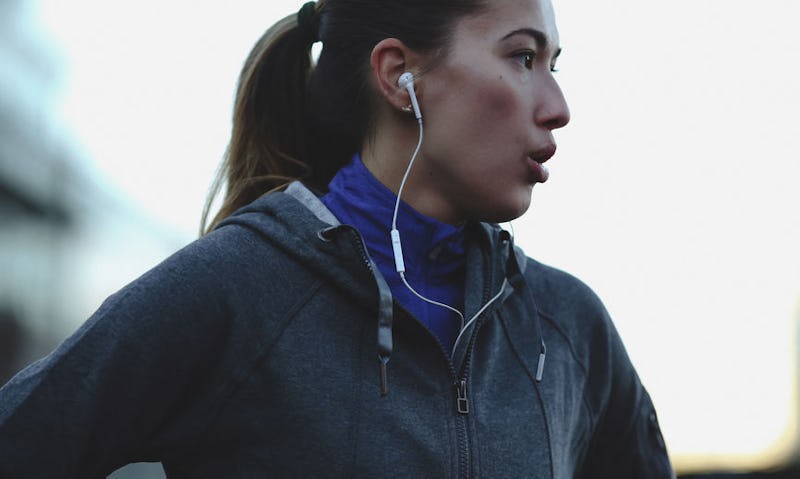 Rob And Julia Campbell/Stocksy
If you need a change of pace, sometimes all you need is to change your tune — literally. It's cold and miserable out, so you can certainly be forgiven for not having the motivation to do all the running you promised yourself you'd do. I often find that the most effective way to psyche myself up for a run is to play a tune that'll really make me want to move. But sometimes your favourite workout song can get real old real quick. You need something fresh, which is why I'm gifting you the best albums to listen to while running in 2019.
Sure those '80s, old-school jams are a great go-to, but it's time to push them aside for now, and update your running playlist with the best pump-up albums from the past few months. Discovering new music while exercising at the same time? That's right. You're welcome.
Whether you need straight-up motivation from some inspiring musical auteurs or just something to give you a little more pep in your step, this list has got you covered. Run your way through sassy R&B grooves, raps faster than Usain Bolt, and beats that'll make you want to keep moving your feet.