5 Hacks For A Cheap, Vegan Meal At Chipotle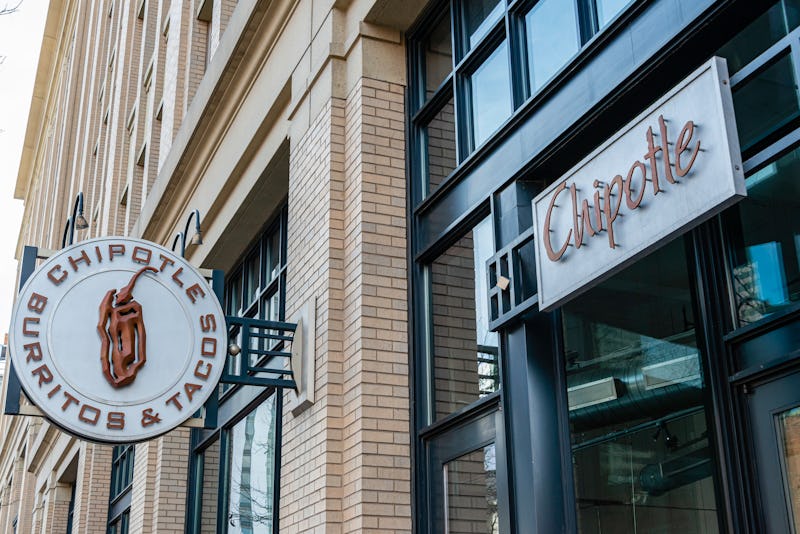 RiverNorthPhotography/iStock Unreleased/Getty Images
When you're vegan, it can be difficult popping into a fast food joint with your friends expecting to actually be able to eat a fully satisfying meal complete with protein. More and more fast food places are starting to carry plant-based meat substitutes like Impossible Burgers or Beyond Meat, but there is also the good old stand-by that's carried vegan products for years: Chipotle. If you're looking for cost-effective vegan options at Chipotle, you'll happily be able to find plenty.
Whether you're looking for a burrito bowl, some tacos, or — yes, because vegans do eat these sometimes — a salad, Chipotle has a bunch of options. From classic rice and beans to vegan sofritas, you can stroll into any old Chipotle with your omnivorous friends and be confident that you can stroll back out just as satisfied with your meal as they are.
As with eating out anywhere, if you're vegan and also have food allergies, it's important to check out the menu before you go. If you're allergic to soy, steer clear of the sofritas, as they're tofu-based. Of the many vegan foods at Chipotle, only the sofritas and tortillas (both corn and flour) contain sulfites, according to the company's website. So if you're trying to avoid any of those ingredients, stick with veggie-based burrito bowls and salads, and you'll be good to go. With these five vegan Chipotle hacks, you can get as much veggie goodness as you want.