These 5 Holiday Ghost Stories Are SUPER Creepy — Especially The One In A Haunted House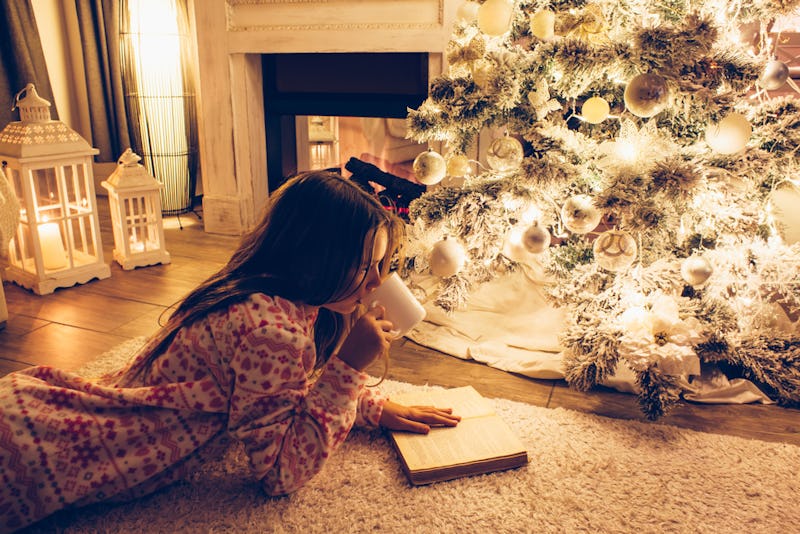 Alena Ozerova/Shutterstock
Long before yuletide traditions included stockings, eggnog, and ugly sweaters, the Christmas season was considered the perfect time of year to sit around the fire with friends and family and share scary stories. If you want to incorporate the ancient custom into your modern celebration, there are plenty of holiday ghost stories you can read online.
When you think of Christmastime, what comes to mind? Is it sugar cookies and gingerbread houses, mistletoe and holly, or maybe lighthearted carols and sentimental movies about Santa Claus? Chances are, it isn't ghost stories, but the tradition of telling spooky stories during the holiday season goes back further than most of the customs we abide by today.
In Europe and in the United States, Christmas and many of its traditions are inspired by pagan customs associated with the Winter Solstice. According to religious studies professor Justin Daniels, "he darkest day of the year was seen by many as a time when the dead would have particularly good access to the living." As part of the celebration of that time of year, people would gather together with friends and family and swap ghost stories about life, death, rebirth, and new beginnings.
Charles Dickens may have penned the most famous yuletide ghost story with his 1843 work A Christmas Carol, but the English author's spooky seasonal tale is far from the only one. Here are five other holiday ghost stories that you can read online for free, in case you want to add a little fright to the most festive time of the year.