5 Jane Austen Leading Men Who Are Actually Seriously Toxic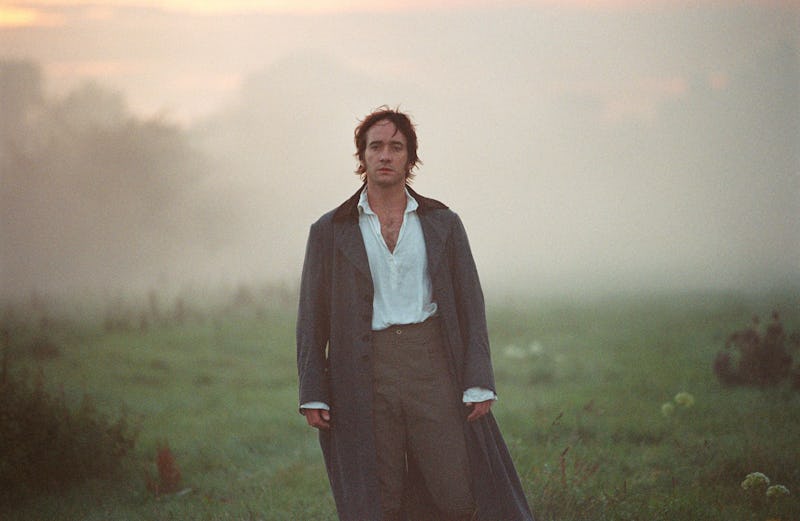 Alex Bailey/Working Title/Kobal/Shutterstock
"Miss Sophie Pettiworth took a turn around the courtyard as Lord Gareth Bumbleton stared hungrily at her from afar, but didn't care to greet her." No, that is not a Jane Austen quote, I just made that up. However, this is the general gist of acceptable male behaviour in Austen novels. In contemporary literature that would read "Soph was at a gaff party and Gaz would not stop eyeballing her but looked at her like she was effing cray when she said hi." There is an actual rake load of toxic male Jane Austen characters in those beautifully written and iconic tomes, so finding them isn't all that difficult.
Toxicity is nothing new but my god did our girl romanticise these ass hats, but she also pointed them out pretty clearly. Back in more innocent (as if) times, messing with someone's head and driving them nuts was seen as hell romantic and positively swoon—worthy. Yeah, toxic masculinity was low key celebrated in these books, which is pretty grim.
Anyway, moving swiftly on, we can definitely identify the culprits now and know exactly how to deal with them in own lives. OK maybe not exactly how, but hopefully looking at these bags of you—know—what will help you weed out the toxic ones in your own life. Enjoy.