5 LGBTQIA+ UK Dating Apps That Make Swiping Right A Whole Lot Of Fun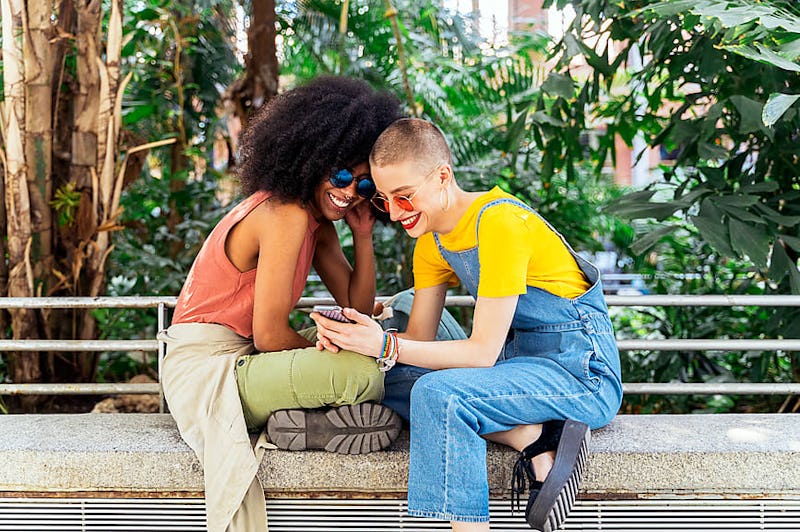 Santi Nunez/Stocksy
Dating is an absolute minefield. Being a serial dater is a part of the contemporary human condition and unfortunately, a necessary evil if you want to find your lobster. Or, y'all, let's be real, if you want to find a lobster for one night only — if you catch my drift. New dating apps keep popping up, catering to more and more people on the the dating spectrum. However, when it comes to members of the LGBTQIA+ community, things aren't always easy. Yes, we have fewer options, but guys the best LGBTQIA+ dating apps in the UK are definitely worth trying out.
A wise woman once said "dating is an expensive way to drink wine." That wise woman is me. You're welcome. But guys, it really is. Apps are a great way of getting a feel for someone before you decide whether or not you want to go out and drop £20+ on drinks. And, guys, according to figures, it looks like a lot of people are choosing to go online.
According to stats gathered by research company Infogram, one in five UK relationships now start online. That's 20% of UK relationships. Dating has changed over the years, and apps have played in a big role in that. But which are the ones really worth signing up for?