This £90 Moisturiser Might Actually Be The Best Money You'll Spend On Skincare Yet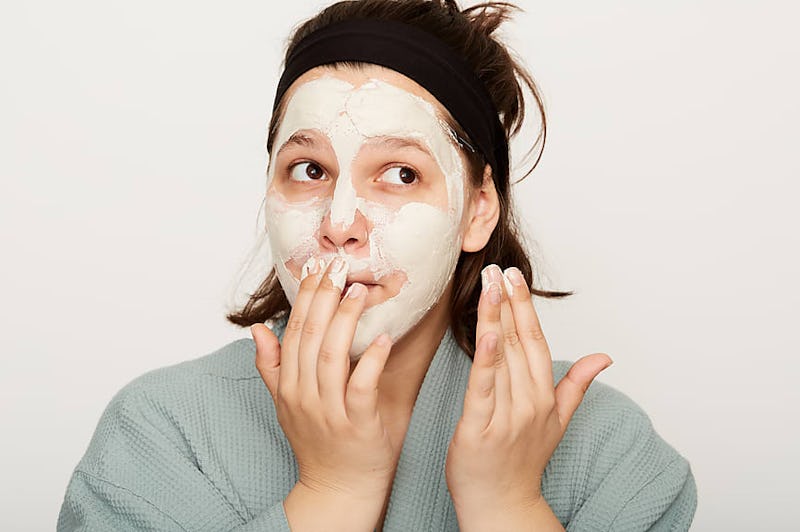 Leandro Crespi/Stocksy
Happy payday! It's the week everyone — apart from freelancers, in which case, I feel ya — have been waiting for all month. It's been a full, five week month this May, meaning funds have had to stretch just that little bit further. And unfortunately for most, that probably means fewer treats for yourself. So now that it's payday, why not have a fun little splurge on one of these five new skincare product launches? While some of them are a little on the pricey side, it's the perfect time to indulge before all that rent and bills money is depressingly sucked from your account.
This week there are a bunch of new releases that will have your body feeling super healthy and soft, just in time for the hot weekend we are apparently about to have (crop tops and mini skirts at the ready and all that). The perfect tanning trio consists of a scrub, lotion, or oil and your tanning product, and this week there are three new launches out that work brilliantly when teamed up for this purpose.
As well as body, there's an amazing new makeup palette out that will suit everyone, and is amazing for travel. Last but not least, Tata Harper has also just released their new moisturiser for oily skin. Lightweight yet still super hydrating, it is a unique formula that justifies the high price point in my mind.
Keep scrolling to check out these five new beauty launches in more detail. Happy shopping!