5 Signs Your Partner Is Your Spiritual Match, At Least For Now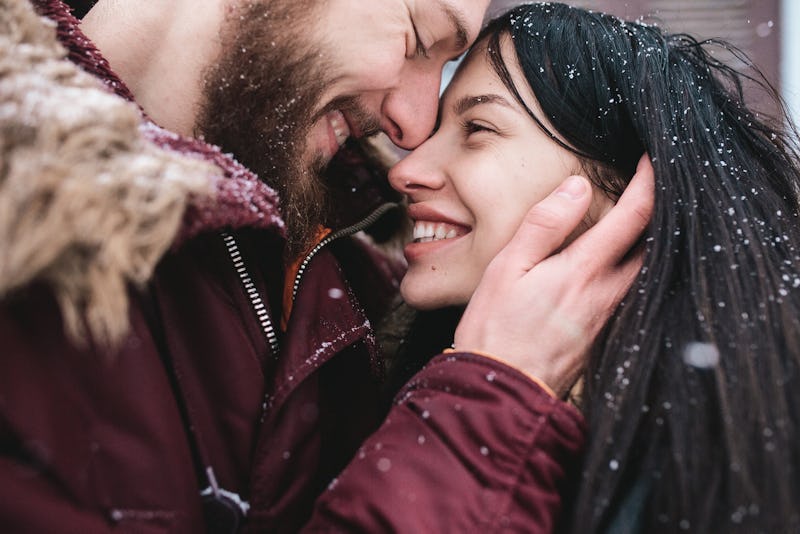 teksomolika/Fotolia
There's lots of debate over whether we have one soulmate, there are multiple soulmates, or the whole concept of soulmates is made up. Another possibility is that we only have one, but we have more spiritual matches, psychic Deborah Graham, host of SiriusXM's "The Psychic Connection" and author of Get Your Head Out of Your App: A Psychic's Guide to Attracting and Keeping True Love, tells Bustle. Even if your partner is not your forever, they could be spiritually destined to be with you right now.
"When you find your spiritual match, you will experience a feeling like you've never felt before," says Graham. "This is a real feeling and not something invented by and simply for romantic movies. But this relationship will be far from simple — or easy." This person may be a twin flame, as Graham calls it, who came to this world with the intention of being with you forever. Or, it could be someone who's there to love you and teach you something for a short amount of time. Either way, the relationship's worthwhile.
Here are some signs that your partner is spiritually destined to be with you, at least right now.