5 Things CBD Can Do For Your Health & 4 Things It Can't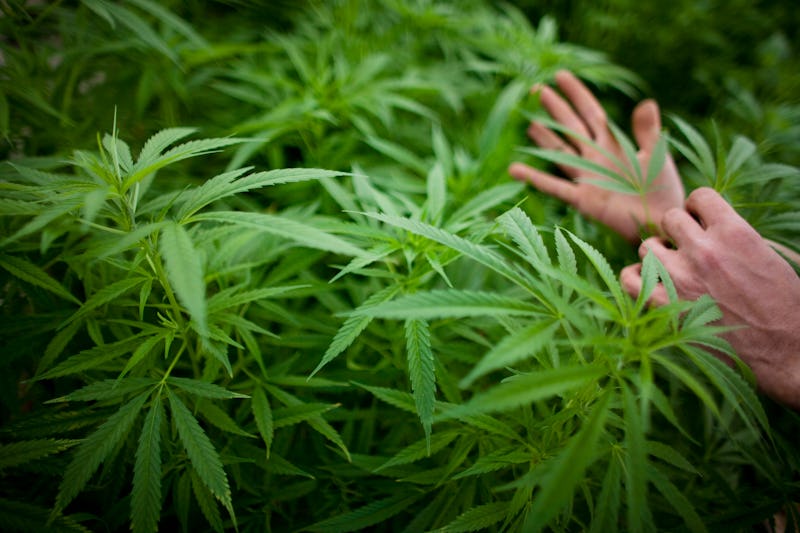 Uriel Sinai/Getty Images News/Getty Images
It's been a slow come up, but the health benefits of cannabis are finally starting to get recognized in a real way. In particular, the compound cannabidiol, aka CBD, is being studied more and more for the management of certain health conditions, and the medical community is getting more on board with the non-psychoative compound's potential. After it exploded in popularity this past year, too, the general public is getting more excited about how CBD can be good for you, from anxiety management, to its anti-inflammatory properties, and so much more.
But while CBD is a really compelling substance for a slew of health and wellness benefits, it definitely isn't a cure all. While there's no denying that CBD can alleviate symptoms related to a range of both physical and mental health issues, it can't outright cure serious diseases, as some may claim. Because CBD is such a trendy topic right now, it can be difficult to separate fact from myth. However, like with any other drug or medication, it's important to look at what the science says when figuring out if it can benefit you.
So, what can CBD actually do for your health? Here are five medical issues science has shown CBD can help with, and four things it can't.