5 Tips That Will Cure Your Glasto FOMO Faster Than You Can Say "Sleeping In A Tent"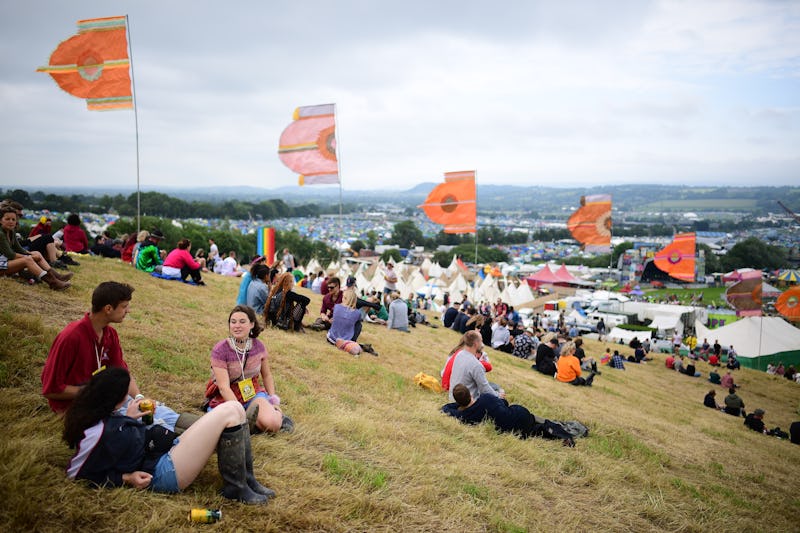 Leon Neal/Getty Images Entertainment/Getty Images
For many festival-goers, this coming weekend is the pinnacle of music. Arguably one of the biggest and best festivals in the world, Glastonbury is hurtling towards us like a runaway train. However, the stark reality is that for many, this is a reminder of what could have been. For those devastated they didn't manage to get a ticket or who just could never afford it, this is a pretty tough time. But guys, fear thee not there are lots of things you can do to get over Glastonbury FOMO this year.
Hell yes! You're absolutely not alone and there are lots of people same boat who might well want to get down and dirty too. Minus the actual physical dirt at Glastonbury. You can all rejoice in the saving of money, the avoidance of terrible hangovers, the sleeping in comfy beds, and of course — the use of actual toilets.
Look there is no beating actually being in the field, but with some extra special self care, making the best of a sunny weekend, and of course all your lit mates — you will be feeling vibey AF. And before you know it you will have a big glass of your preferred tipple in hand and it will be "eff effing Glastonbury I don't effing need it anyway." Cheers to that.