How A GP Recommends Trying Out Mindful Drinking This Christmas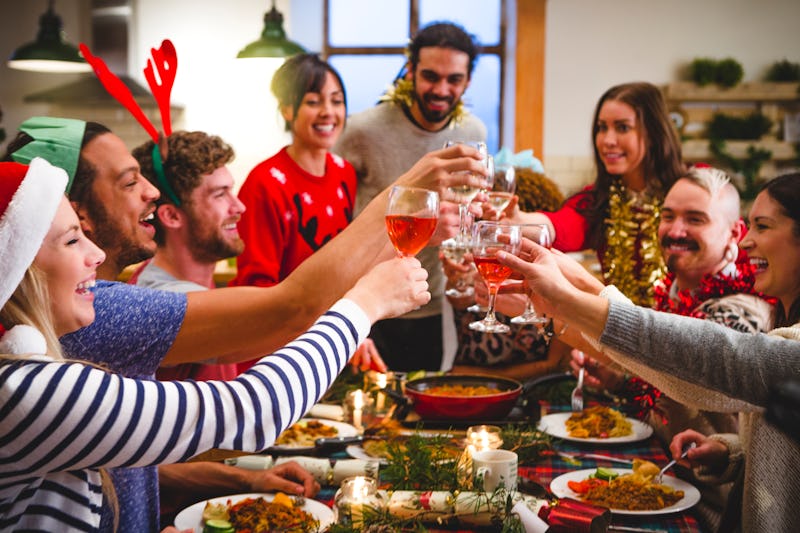 SolStock/Getty
With office Christmas parties, dinners out, and catch-ups with old friends all making the festive season what it is, it's hardly surprising that Christmas is full of booze. However, if you're interested in slowing down and taking a more considered approached to drinking at the moment, here are five ways to drink mindfully this Christmas, according to an expert. When your entire social life around the month of December revolves around alcohol, it can seem totally impossible at times, but watching what you drink may be the best gift you give yourself this Christmas.
The health implications behind drinking too much are pretty varied, but we all know the negative ones pretty well — tiredness, nausea, headaches, anxiety. In other words, hand overs from hell. And, sadly, just because it's Christmas time, it doesn't mean hangovers are off duty too. GP for Vitality Health Insurance Dr Dawn Richards explains, "As we head into the celebratory festive period, risks of binge drinking are higher than usual. Whilst you can still have a good time and enjoy a drink or two, it's important to put your health first and consider the amount of alcohol that you're consuming."
There's nothing wrong with enjoying a drink with friends at this time of the year, but here's what you can do to stay on top of how much you're having.