5 Subtle Ways We Perpetuate The Orgasm Gap, According To A Psychologist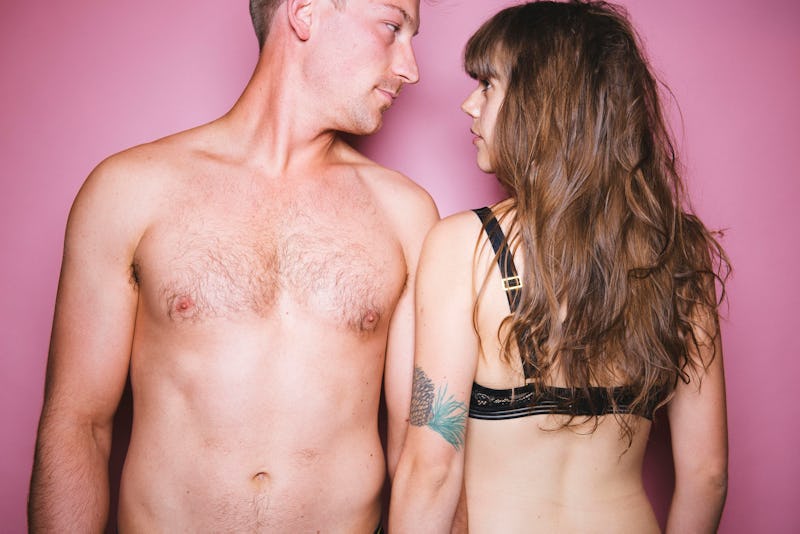 BDG Media, Inc.
You've probably heard of the pay gap between men and women, but another equally effective measure of gender inequality is the orgasm gap — the tendency for men to get off more than women. The 2009 National Survey of Sexual Health and Behavior found that 91 percent of men but only 64 percent of women climaxed during their last sexual encounters, and a 2017 study in the Archives of Sexual Behavior similarly found that 65 percent of straight women, compared to 95 percent of straight men, orgasmed every or almost every time they were sexually intimate over the past month. Why is this happening? Is it just more difficult for women's bodies to reach orgasm?
In her book Becoming Cliterate: Why Orgasm Equality Matters and How to Get It, which was first released last year but came out in paperback May 15 with new content on the cultural privileging of male pleasure, psychologist Laurie Mintz, PhD presents another theory: "The idea that women should orgasm from intercourse is the number one reason for the pleasure gap." Decades of research have shown that most women need clitoral stimulation to orgasm (and even "vaginal orgasms" involve the clitoris), and yet we continue to stubbornly spread the myth that if you don't orgasm through vaginal penetration alone, there's something wrong with you.
"To me, [the orgasm gap is] really about the privileging of male sexuality and male pleasure," Mintz tells Bustle. "And it's related to other gender inequities and other sexism."
To break it down a bit, here are some subtle ways women are pressured to orgasm through vaginal penetration, shamed for needing clitoral stimulation, and set up to have fewer orgasms, according to Becoming Cliterate.