'50 Shades' Author Roasts Piers Morgan On Twitter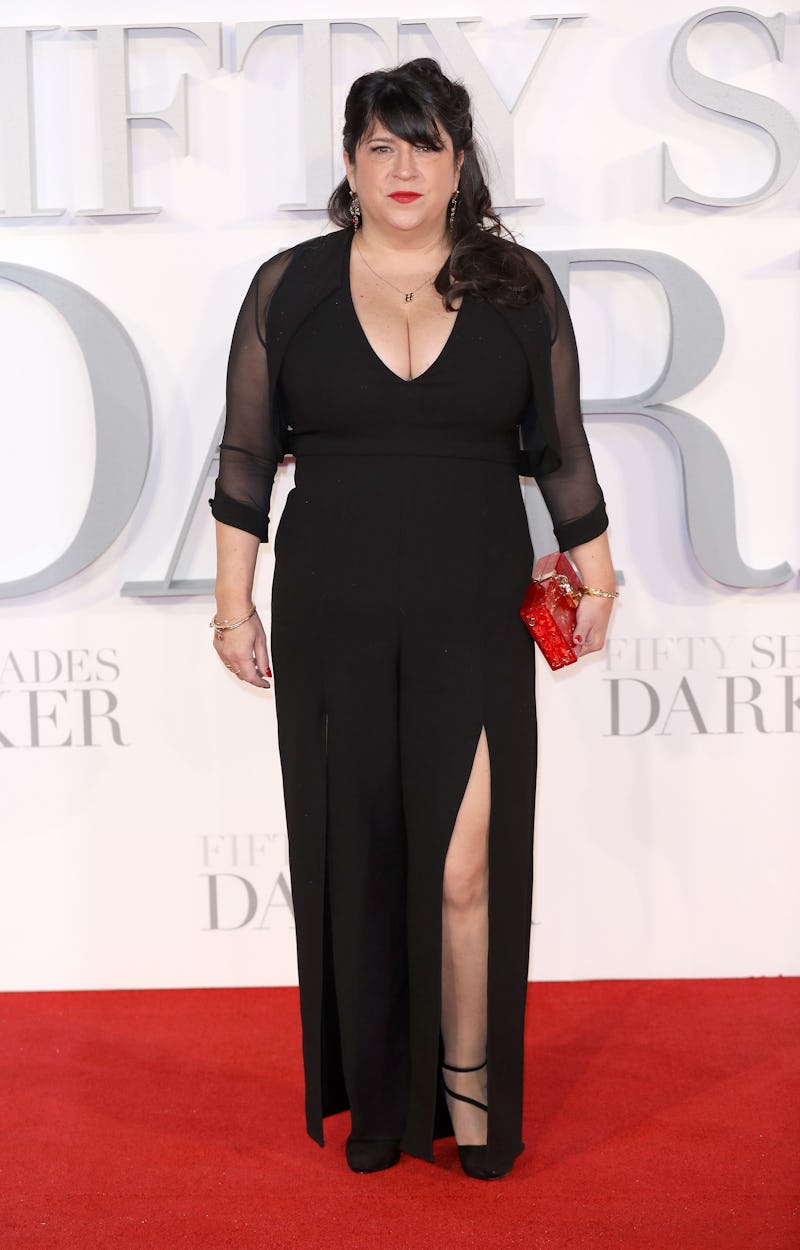 Tim P. Whitby/Getty Images Entertainment/Getty Images
Another bestselling British author has stepped up to take Piers Morgan down a peg. Fifty Shades of Grey author E.L. James roasted Piers Morgan with a Harry Potter quote Wednesday on Twitter, continuing a spat between Morgan and J.K. Rowling that began on Sunday.
The fight is all the bookish — and British — side of Twitter has been able to talk about this week. It began after Rowling subtweeted that watching Morgan be cursed at was "*exactly* as satisfying as [she]'d always imagined." Morgan fired back less than three hours later with a petulant tweet: "This is why I've never read a single word of Harry Potter."
Morgan is likely eating those words now. As the U.K. commentator's Twitter feud with Rowling continued, North London's Big Green Bookshop began tweeting the Harry Potter books to him, line by line, which seemed to rattle him more than Rowling's clever jabs and subtweets.
(Seriously, does Piers Morgan get some kind of notification every time someone tweets his name, or does he just Twitter-search himself that often?)
On Wednesday, Morgan tweeted to James, asking her to "start tweeting [him] one of [her] books," because he "need[ed] some relief from this Harry Potter crap." Not missing her chance to get in on the fun of angering Morgan, E.L. James fired out this lovely quote from Harry Potter and the Chamber of Secrets:
Piers Morgan, who is badly in need of a Harry Potter read-through, responded: "Fortunately none of your characters would ever risk over-exposure..."
The quote James selected, of course, is taken from a conversation between Defense Against the Dark Arts Professor Gilderoy Lockhart and Harry Potter. The Fifty Shades author clued Morgan in on that fact in a later tweet.
James isn't the only person to make the connection between Morgan's Twitter style and Gilderoy Lockhart. U.K. Apprentice host Lord Sugar tweeted: "Seems to me @piersmorgan likes to start a row with anyone e.g @jk_rowling to be controversial to attract more followers to boost his ego."
And now, we wait with bated breath to learn who will scorch Piers Morgan next.