6 Crystals That Will Protect All Zodiac Signs During Libra Season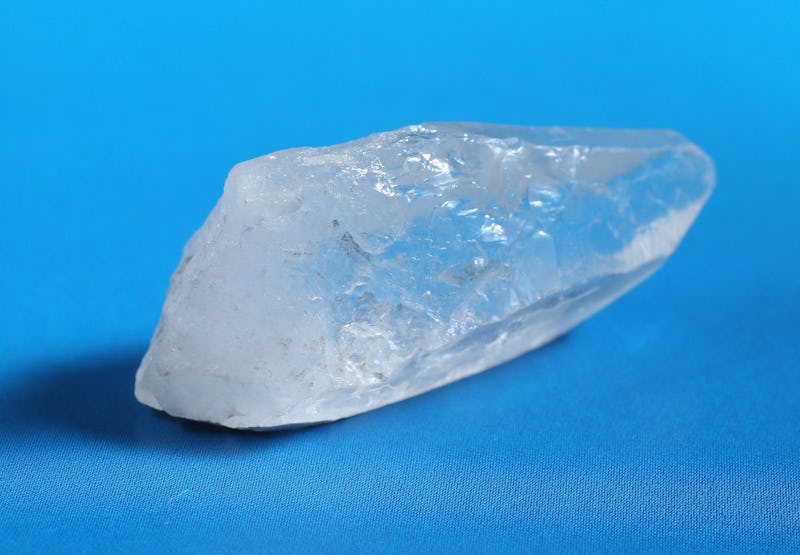 Sean Gallup/Getty Images News/Getty Images
Libra Season is almost here, and to prepare for the weighted change it will bring, we'll want to get ourselves as centered as possible. The Virgo season helped to shake us out of summer mode, but after a month of intense drive and work-related focus, we could all use a bit of balance, and a bit of a social life. That's what the Libra season will bring, a massive shift in intentions and opportunities. In order to greet the new season with a clear and open heart, you'll want to check out some crystals for Libra season — that is, if you believe in all that.
Many people believe that crystals hold different healing properties that can improve your mental health and physical state of being. Considered alternative medicine by some, and science fiction by others, the mixed feelings regarding the effects of crystals on humans who interact with them have been buzzing for millions of years. But whether you believe in the healing properties or not, you can't deny that sometimes just looking at a pretty thing can make you feel a certain way.
Here, I've curated a collection of crystals that relate to Libra season. According to astrologer Linda Furiate, Libra season is a great time to work on your partner skills if you're in a relationship, and a great time to work on your relationship with yourself if you're single. It's also a time to balance out the extreme influence of Virgo and get out and let loose and be social. To get you through the changes, these are the crystals that cater relationships, self love, balance, and openness. Happy Libra season everyone, and happy birthday Libras!