6 New Dairy-Free Desserts You Need To Try This Summer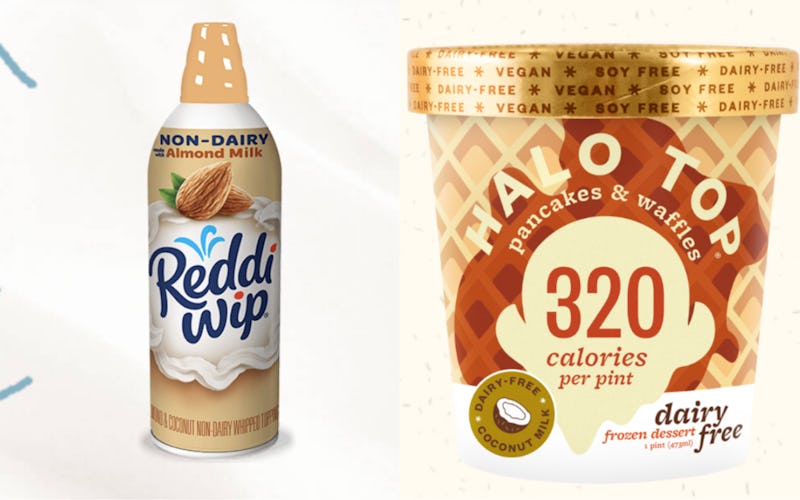 Courtesy of Brands
While summer has the average person chowing down on fresh fruit and iced tea, I'm the one who's like, "Where's the dessert table?" Sadly, as soon as the ice cream hits my stomach, I'm all "BRB" so I can go die in peace. If you have a sweet tooth but dairy just doesn't sit well with you, I've got six dairy-free desserts to get excited about this summer — perfect for the beach, your neighbor's backyard BBQ, or, you know, when you're sitting in bed alone in your flannels watching reruns of Golden Girls and talking to your dog about life.
Don't judge me!
The food industry is a heck of a lot more inclusive than it used to be, and these days, you can almost always get your hands on something dairy-free. Actually, did you know roughly 65 percent of the population can't fully digest lactose after infancy? That's a fun fact from the Genetics Home Reference, but don't tell any of your friends. Otherwise, at the Fourth of July party, everyone's going to want your dairy-free treats, which means less dessert for you, and that's never a good thing.
If you're looking to indulge minus the dairy, here are six desserts you need in your kitchen, like, yesterday.