'Downton Abbey's Best Kept Secrets Are Hidden In Its Costume Department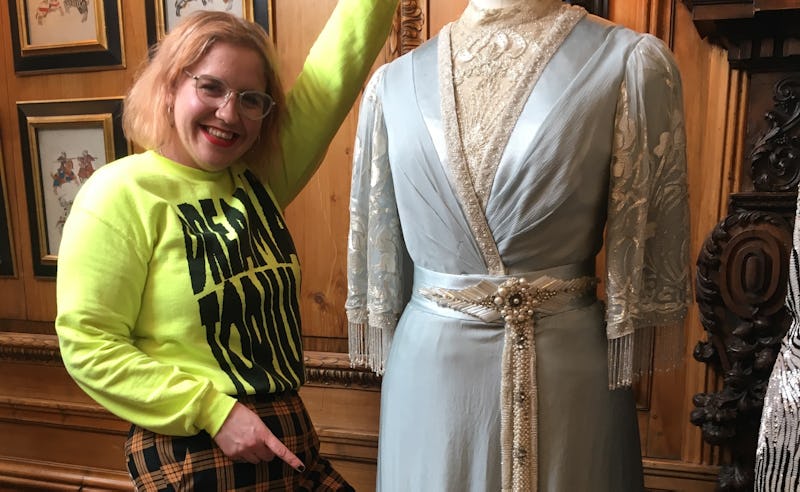 Credit: Aoife Hanna
Whether it's a beaded ballgown, a perfectly tailored suit, or a not-so-glam bonnet, the costumes in period dramas are what really tie the story to the time period in which it's set. From start to finish, the outfits were among the most-discussed topics of Downton Abbey, so you can imagine my excitement when I had the opportunity to sit down with some cast members, as well as the show's costume designer, Anna Robbins, to learn all the secrets of the Downton Abbey costume department. Here's what I found out.
Just a few days ago (Dec. 10), it was announced that Robbins and her team had been nominated for a Costume Designers Guild Award in the highly coveted category of Excellence In Period Film Award for their work on the Downton Abbey film. For those who saw the film, it came as no surprise. The intricate details and impressive realism of each and every character's costume — whether they be upstairs or downstairs — were seriously impressive.
Chatting with Robbins, Jim Carter (Mr Carson), Phyllis Logan (Mrs Carson), Sophie McShera (Daisy), and Michael C. Fox (Andrew) about the costumes for one of the the most hotly anticipated films of 2019, I learnt a whole lot more than I was expecting. From corsets to colouring, there's so much to think about when it comes to dressing a period drama, and I loved hearing about the pros and cons of certain looks and what it was like being tasked with wearing them.