6 Innocent Activities That May Not Seem Like Cheating, But Can Lead To It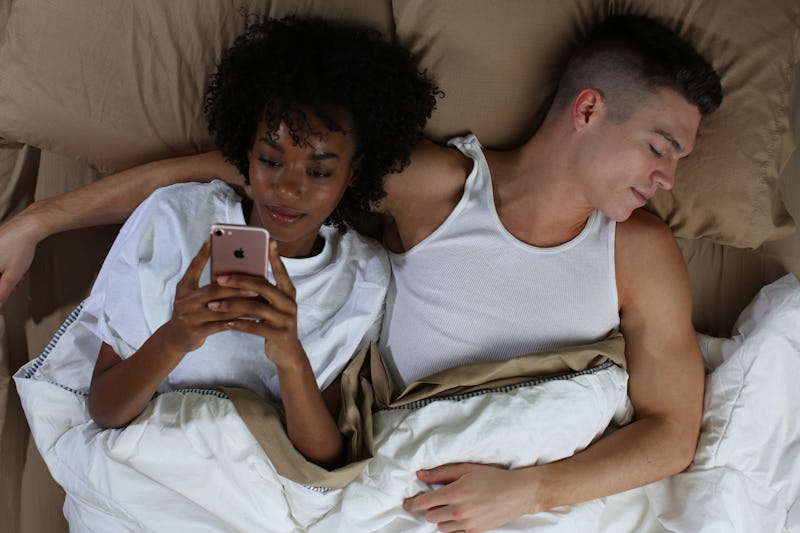 Ashley Batz/Bustle
We may think we can predict who's more likely to cheat than others — the truth is, everyone is capable of cheating. But if you are concerned about infidelity in your relationship, experts say there are some seemingly innocent habits people do each day that can possibly lead to cheating in the future.
When it comes to what constitutes cheating, it can be highly subjective. For some, physical cheating like full-on intercourse is the only thing that counts. For others, emotional cheating texting other people and confiding in someone behind their partner's back is crossing the line.
"The definition of cheating changes from one individual to the next, and consequently from one relationship to the next," Caleb Backe, health and wellness expert for Maple Holistics, tells Bustle. "It is definitely something you will have to speak to your significant other about sooner or later."
Similarly to how anyone is capable of cheating, a variety of things can lead to cheating as well. According to Backe, it's all about the individual's mindset. "Many times, cheating will be based on how they feel, even if they are not aware of it," he says. "Ultimately, if there is some sort of secrecy involved, it is a clear cut indication that something is up."
If you don't have any doubts, it's important to remember that not all of these habits will guarantee infidelity down the line — many can be explained based on the circumstances. But, if you have reason to be suspicious of yourself or your partner, here are some activities that may not seem like cheating, but can lead to it, according to experts.