6 Signs An Ex Is Haunting You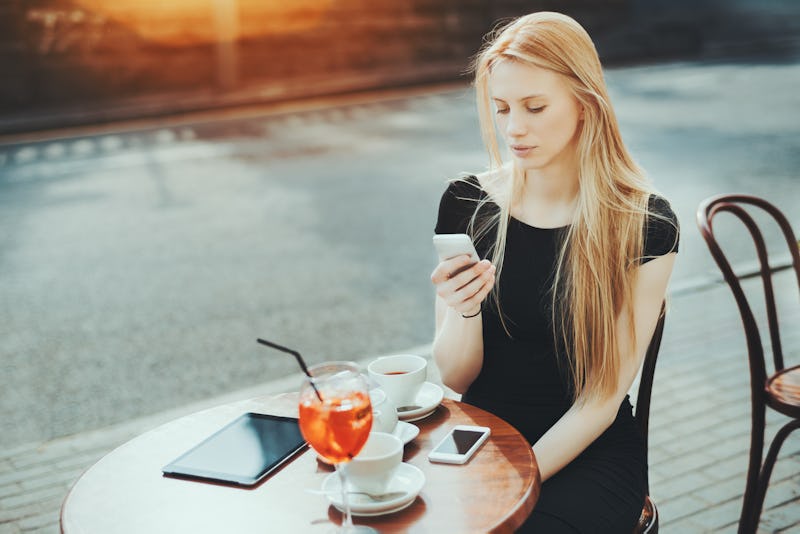 skyNext/Fotolia
Like every generation before us, there are Millennial dating problems that plague singles — from ghosting to breadcrumbing to the latest dating trend: haunting. Sounds spooky, but how do you know if someone is "haunting" you? Haunting refers to the ~lingering presence~ of an ex or former fling on your social media accounts — like that one person who always seems to view your Snap Story but never *actually* makes a peep.
"Haunting is a passive behavior in which your ex creeps on your social media accounts and engages just enough for you to know he or she is there, so it's not quite lurking, which is total stealth mode," Samantha Burns, couples counselor and dating coach at Love Successfully, tells Bustle. "It's natural human behavior to think about, reminisce and wonder what your ex is up to, whether it's because you're sad, jealous, curious if [they've] moved on, miss [them], or are just plain bored."
Is it normal to feel the urge to occasionally check up on an ex via social media? Of course! But it's also worth knowing why haunting might not be the healthiest behavior for your love life. Either way, it helps to know what to look out for: here are six signs an ex or former fling — or even a total stranger — is haunting you on social media.