6 Terrifying Facts About Life Before Roe v. Wade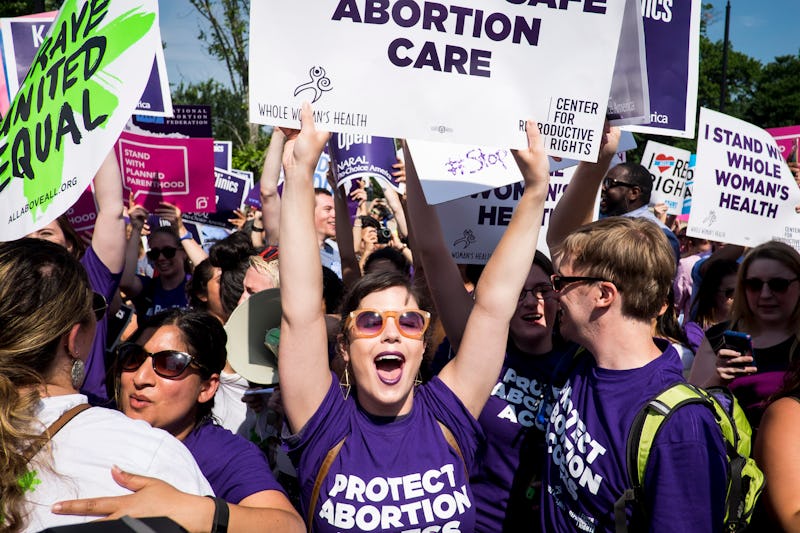 Pete Marovich/Getty Images News/Getty Images
You may know Norma McCorvey best by her alias, Jane Roe. Historically, McCorvey made a difference by challenging the terrifying aspects of life before her Roe v. Wade case, which legalized abortion and deemed it a fundamental right.
It started back in 1969, when McCorvey found herself pregnant and alone at the age of 22. While seeking out an abortion in Texas, she realized that it was seen as being illegal. Based on her activism, the Supreme Court decided in 1973 to establish the right for women to seek out a safe abortion.
McCorvey passed away Saturday at the age of 69. And while her own views on abortion had changed throughout her life, she still made such progress for women's health rights.
As you probably are aware, these rights are constantly being challenged on a daily basis. While some seek to once again make abortion illegal, they fail to realize that abortions will, likely, still happen regardless of the law. The only difference is that they'll put the mother at severe risk. Sadly, we have history to back up these claims — since the Roe v. Wade ruling, notably less women have died from the procedure, which is considered one of the safest out there. In comparison, according to the National Abortion Federation, 68,000 women worldwide still pass away annually from unsafe abortions.
Here are a few other facts about how terrifying life was before the Roe v. Wade decision, and why we've got to thank McCorvey for being a pioneer.