6 Things You Have To Try At Trader Joe's If You Really, Really Love Ranch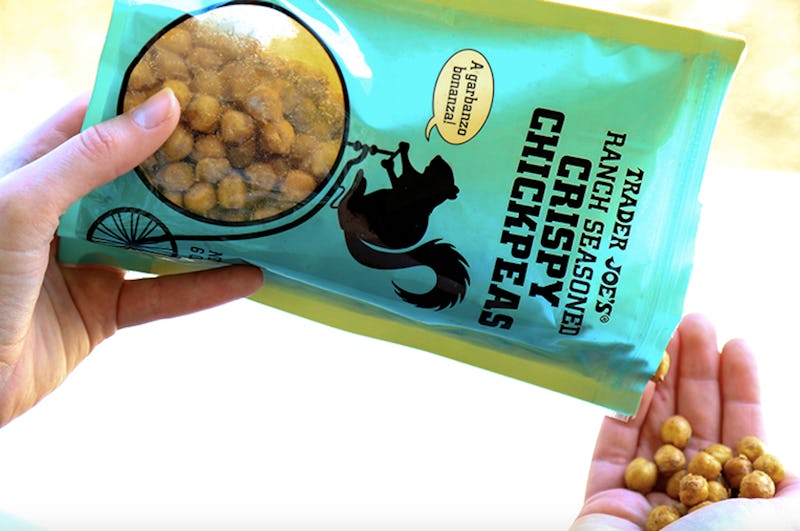 Trader Joe's
There are obviously many things to love about Trader Joe's, from the wonderfully affordable prices to the freshness and variety of the selection — but hey, guess what, ranch dressing lovers? You've got even more things to love, about the place, because it turns out that Trader Joe's has a ton of ranch-flavored items that are definitely worth adding to your basket. Snacks! Dressings! Lunches! Ranch for everyone!
OK, by "a ton," what I really mean is around six — but given that ranch-flavored things are usually limited to dressing and tortilla chips, that's a lot more than you might expect. What's more, TJ's has actually found a few ways to put twists on the classic ranch profile. They're somewhat unexpected, so if your only experience with ranch is this stuff, you're in for a few surprises.
Also, here is the point where I remind you that what your local Trader Joe's has changes from time to time; both selection and prices are never guaranteed, so alas, it is possible that what you see here may not be available from your friendly neighborhood TJ's. But, I mean, hey, you can always call your store up before you go to check whether they've got something particular — that'll at least save you a trip if they're out of it.
But if your TJ's does have any or all of these tasty-sounding snacks, go ahead and grab 'em. They're worth it, ranch enthusiasts.