6 Unexpected Signs Your Partner Isn't Loyal, Even Though They've Never Cheated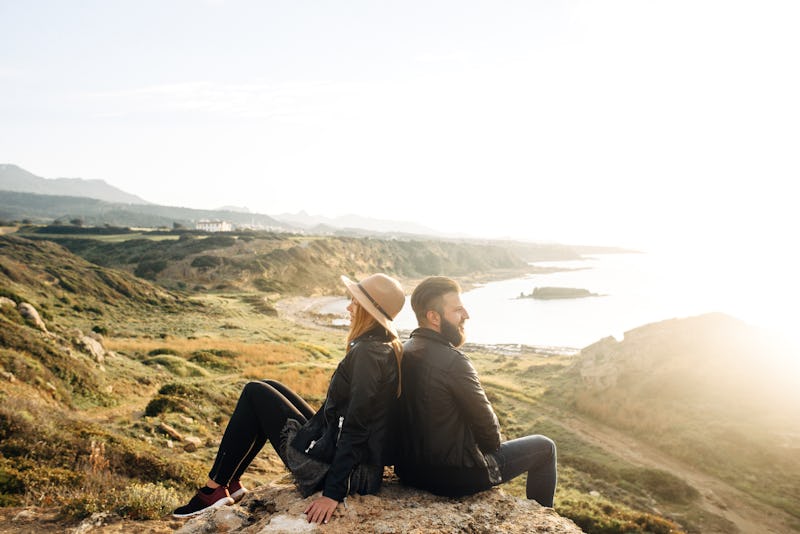 Fotolia
Loyalty is a trait that doesn't get enough credit — but it really, really should. It's not as flashy as dizzying good looks or sparkling chemistry, but loyalty is one of those important relationship traits that's going to get you through the long haul. Naturally, there are going to be times where your relationship just isn't as exciting and you become bored — or even tempted by someone else. "Even if you're deeply in love with your partner, it's perfectly normal to occasionally question your relationship," Jonathan Bennett, Dating/Relationship Coach and Owner of The Popular Man, tells Bustle. "Everyone has doubts from time to time, whether it's about the future of the relationship or if your partner truly is 'The One.' As long as the doubts aren't lingering and constant, they're normal and even healthy." And when you have those doubts, loyalty is one of those things that will remind you why you love that person.
So how can you tell if someone will be loyal or not to you? It's not always about whether they're faithful or not — your partner can be disloyal and never have cheated on you. It's easy to over-simplify, to think that you can tell the "bad person" in the leather jacket who obviously treats people like crap from a "good person" in a letterman's sweater who will treat you well. But it's just not that simple. Haven't you seen Grease? Life is complicated.
So how can you tell if your partner will be loyal? Here are some hints that your partner isn't loyal to you, even if they haven't cheated, according to relationship experts.