7 Alternatives To Traditional Marriage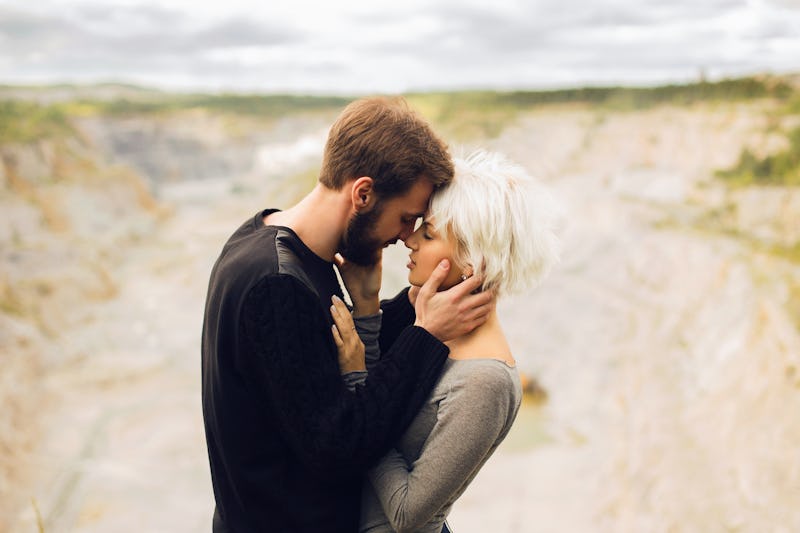 photoagents/Fotolia
What does it mean to have a successful marriage? Many would say a successful marriage is one that's literally "death do us part," only ending when one half of the couple dies. We describe divorce as a "failed" marriage or one that includes other sexual partners a "bad" marriage because our image of success is rooted in lifetime of monogamous commitment. But what if that's not the only model for success? What if there are alternatives to the traditional marriage model?
That's the idea that Vicki Larson and her co-author, Susan Pease Gadoua, propose in their book The New I Do: Reshaping Marriage for Skeptics, Realists, and Rebels. Larson tells Bustle that the idea came from their own experiences, Gadoua as a licensed therapist who was seeing an increasing number of divorced couples at her practice and Larson as a two-time divorcée. "I've been married and divorced twice, so obviously I'm a f*ck up, right?," Larson says. "I'm a failure. And I don't know what commitment means and something is wrong with me. So, I was feeling that shame, too."
"Getting married now should mean something different, but we still have it stuck in our heads that marriage looks a certain way."
Larson explains that the "traditional" model of marriage is based on the fact that, for a long time, women didn't have many options. For hundreds of years, married women couldn't own property or sign legal documents. The whole idea of "becoming one" was taken really literally, as the below quote about marriage from an 18th Century jurist shows. "By marriage, the husband and wife are one person in the law: that is, the very being or legal existence of the woman is suspended during the marriage, or at least is incorporated and consolidated into that of the husband: under whose wing, protection, and cover, she performs every thing," she says.
That sounds terrible, doesn't it? Not that we have perfect gender equality these days, but women can vote, own property, sign any damn document we please. Theoretically, we can do any job we want — and, theoretically, we should be paid the same amount. And yet, so many of us are still clinging to an idea of marriage that's based in the crappy circumstances outlined above. "We don't have to get married now just to have those rights," Larson says. "Getting married now should mean something different, but we still have it stuck in our heads that marriage looks a certain way."
So if we take away the till-death-do-us-part part; if we strip back the assumption of monogamy, if we really examine marriage as an institution, what can we come with? Larson and Gadoua did exactly that by looking at how marriages are actually functioning in 2017 instead of how they "should" function based on outdated ideas of gender, sex, and love. Here are seven alternatives to traditional marriage that they uncovered.