7 Awkward Things A Partner Will Share With You If They Want The Relationship To Work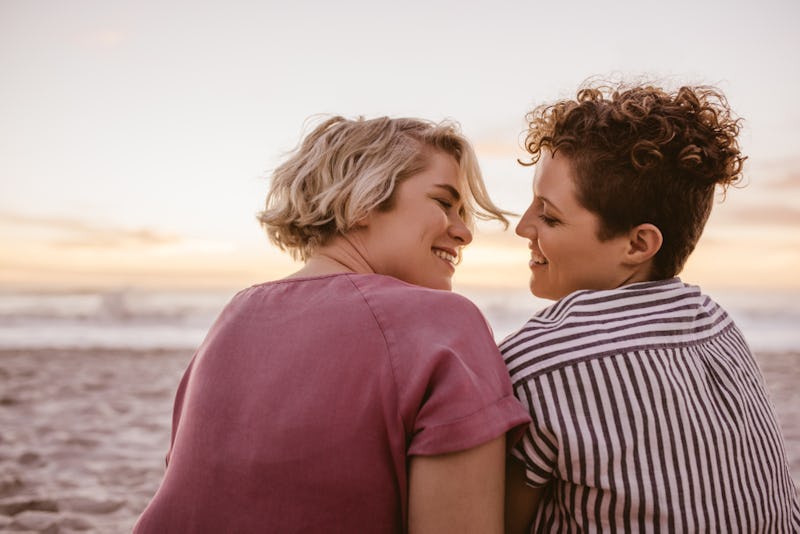 mavo/Shutterstock
One of the best ways to build a stronger bond with your partner is to share awkward things together. Having the ability to laugh with each other or overcome uncomfortable situations together means you have a love that's built to last. But what does it mean for your relationship if your partner can't seem to embrace the awkward and uncomfortable things in your relationship? According to experts, your relationship may not last.
"If you or your partner are walking on eggshells and pretending to be the perfect version of yourself, the relationship [likely won't work]," Laura Richer, relationship expert and founder of the Richer Love program, tells Bustle. "To be in a loving and accepting relationship, both partners must be open to being their true selves." That includes, being open about all the awkward and uncomfortable things about yourself.
When you can't share uncomfortable things with each other, couples therapist Jason Platt, PhD, tells Bustle, it means you're stuck at the first level of intimacy. "We all start at this level where we're presenting our best selves," he says. "But there is an entirely different level of intimacy possible when you're given access to the vulnerable realities of each other's lives. Having someone know all your complexities and to love you is profoundly meaningful."
If your partner isn't openly sharing things, it can lead to insecurity and distrust. So according to experts, if your partner doesn't share the following "awkward" things with you, your relationship isn't going to work.