7 Concealers Under £10 That Prove Getting A Glow Doesn't Have To Break The Bank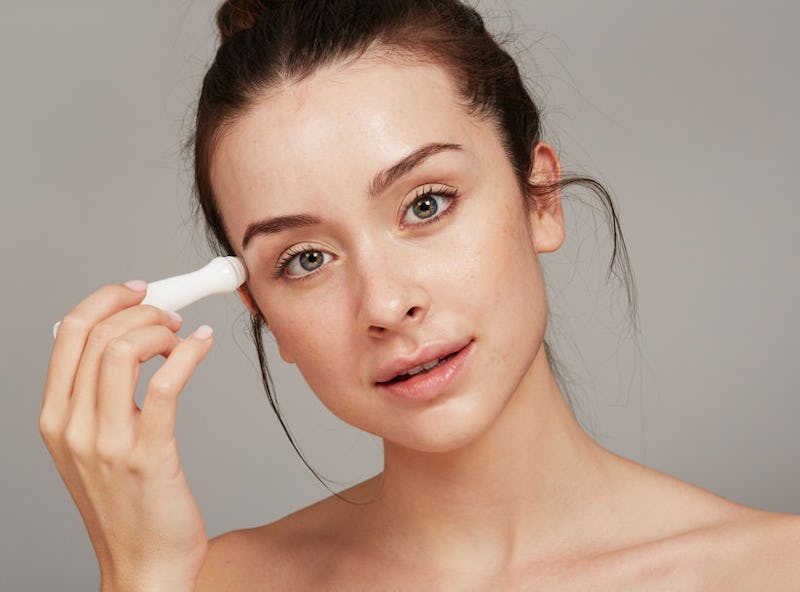 Leandro Crespi / Stocksy
Concealer — it's essential kit for a lot of people, but finding the perfect one can seem like an impossible feat. There's also the issue of often having to invest in separate products for blemishes and areas we wish to hide, and the delicate under-eye area, which can suffer the most after a bad night's sleep. With that in mind, spending a load of your hard earned £££ on concealer can seem frustrating, which is why I've found the best concealers under £10 for both blemishes and under eye circles and bags.
Formulas for under the eye should be lightweight in texture and blend out well (remember to always apply them with delicate ring finger). They are best when they have a slight illuminating factor, to help brighten any dark circles. Many also contain antioxidants and vitamins to help to reduce puffiness or fatigue.
On the other hand, in my experience, it's best to avoid anything illuminating or radiance-boosting when buying concealer for spots. You don't want to draw attention to the area, and instead keep it completely concealed. A slightly heavier texture works for blemishes I find, but it still needs to be blendable.
Take a look at my edit of the best concealers under £10, some for blemishes and some for the under eye area.