7 Changes In Your Breasts That Can Be A Sign Of A Greater Health Condition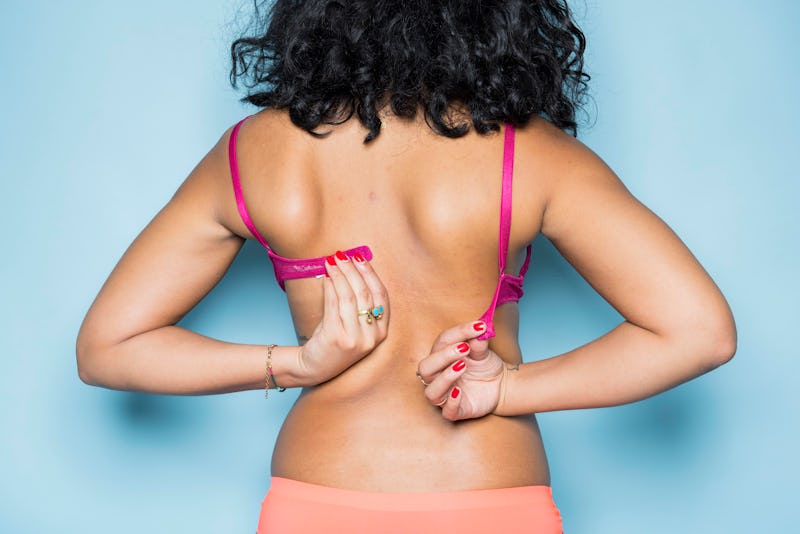 BDG Media, Inc.
When most women think about their boobs, they might not be thinking about what they can indicate about your overall health. But paying attention to what your breasts say about health is important, as there are a number of different things that can happen to your boobs that can indicate a greater health condition. Although it's true that your boobs can go through many changes that are completely innocent or harmless, there are a number of symptoms you should watch out for, just in case.
Paying attention to any changes in your boobs could have major repercussions for your health, gynecologist Tami Prince, M.D. tells Bustle. "You should know what your breasts look and feel like normally so that you can identify any changes that may occur in a timely fashion. Sometimes these changes can be benign, but other times they can be very serious. Either way, any changes that occur out of the norm should prompt a visit to the OB/GYN."
And if you do notice any differences that seem out of the ordinary, your OB/GYN can help you figure out the next steps for your health. Here are seven things that can happen to your boobs that are a sign of a greater health condition, according to experts.