7 Dating Apps That Allow You To Log In Without A Facebook Account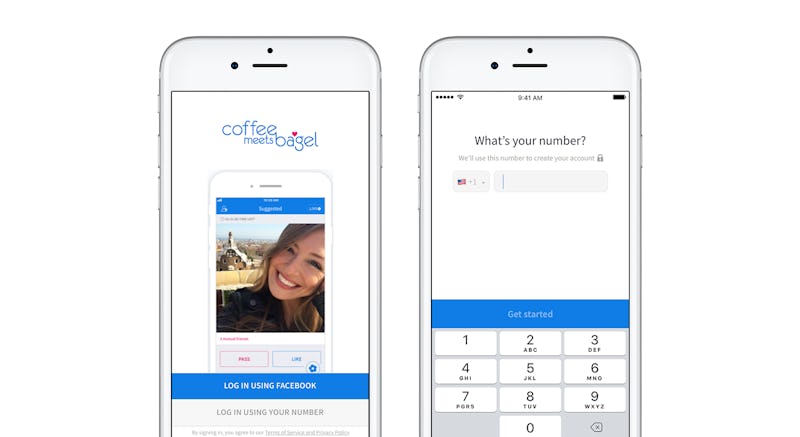 Coffee Meets Bagel
We're finally becoming more aware of the issues surrounding privacy and data, especially the way that apps use our information. And dating apps have often been linked to social media accounts like Facebook and Instagram — a requirement that not all users are happy about. And now Coffee Meets Bagel, the popular dating app, has joined the club of dating apps that don't require Facebook.
Coffee Meets Bagel reported that there was a 378 percent jump in requests for non-Facebook logins after the Cambridge Analytica scandal, when an app that Facebook allowed harvested the data of 87 million people for Cambridge Analytica, which was then thought to be used to help influence the 2016 election. People were rightfully outraged, but a nearly 400 percent increase of demand is still staggering. "We were surprised at the significant increase in the amount of requests that started coming in, but when we thought about it, it made sense," Coffee Meets Bagel co-founder and co-CEO, Dawoon Kang tells Bustle. "Dating is a very personal matter and privacy is very important. Given the scandal with Facebook, we understand users' concern and worry around their data which is why we thought it was really important we offer an alternative to the Facebook login."
And the app is not alone. Here are the best dating apps that don't require Facebook, because sometimes you just want a little privacy.