7 Dealbreakers That Will Only Become Clear After Your First Anniversary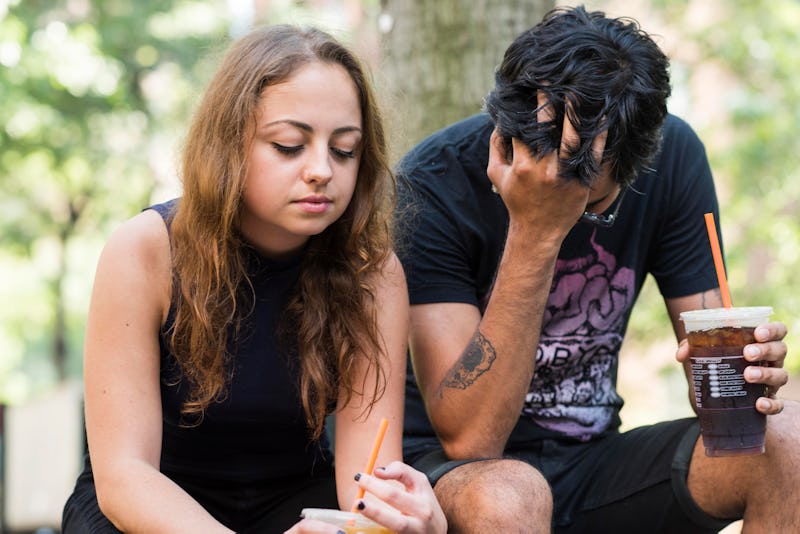 BDG Media, Inc.
Getting to your first dating anniversary is a big deal, and it's something to celebrate. But once you've dedicated a year to someone, you also wanted to make sure you're happy with where you're at with your partner. Some red flags come up right away, but there are other dating dealbreakers that only happen after you've been together for awhile. Not meeting someone's parents a month in? No big deal. But if a year goes by and you still haven't met their family despite expressing your interest, then it might be time to reevaluate your relationship.
"After one year, couples naturally enter into a different phase of their relationship where talks turn to planning for their future as a couple and sharing a life together," psychotherapist Margena Carter, tells Bustle. "Although you're still 'courting,' this is a time when couples really begin to develop their roles in the relationship, including rituals and traditions. If you see red flags, it's better to break-up sooner than later. You can't change the person. And any problems you have will only be amplify over time."
Of course, one year can still be considered an early part of your relationship, which is going to still require some trial and error. However, some issues require some attention, and you'll want to address them to help yourself have a happy relationship. Here are seven dating deal breakers that only happen after your first anniversary.